Several Hills athletes will be aiming for medals and personal bests at the 2023 World Championships in Budapest, though Australian hammer-throwing champion Alex Hulley has been forced out after undergoing spinal surgery.
The World Athletics Championships will be held in the Hungarian capital from August 19-27.
The 67-strong Australian team includes former and current Cherrybrook athletes in addition to Baulkham Hills high jumping champion Brandon Starc.
Leading the Cherrybrook Athletics brigade is 100m hurdler Michelle Jenneke, 30, who is competing in her fifth successive World Championships. With some superb performances behind her this season, Jenneke will be looking forward to going better than her semifinal at last year's World Championship in the US city of Oregon.
Thanks to her experience in the highlycompetitive Diamond League, Jenneke – who now trains in Queensland – will be one of the Australian tars to watch. Some of her best times were at the 2022 World Championships and the 2022 Commonwealth Games.
Like many of current Australian athletes, Jenneke trained from an early age under Cherrybrook Athletics' top coach Mick Zisti, honoured last year as Athletics NSW Coach of the Year.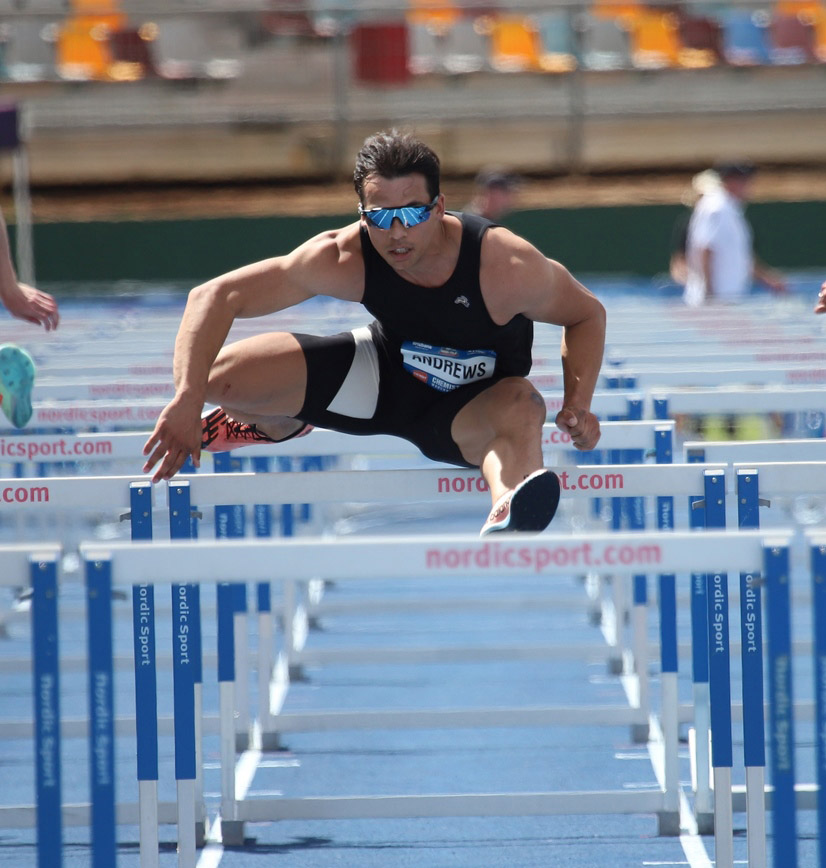 The other former Cherrybrook athletes off to Budapest include the in-form hurdling duo of Nick Andrews and Jacob McCorry, Hannah Jones (women's hurdles), and long jumper Samantha Dale, who won the 2022 Australian title. This will be Dale's second World Championships, the Oatlands local having finished 10th at the 2022 Commonwealth Games on her debut.
McCorry, 26, is in the form of his life, with five PBs this season. Andrews, 26, started with the Hills District Little Athletics, following in the footsteps of his Mum who was a state-level athlete. The former junior 110m national champion excelled at the 2015 World Junior Championships, where he broke the Australian record.
Hannah Jones, 27, who is trained by Australian 100m hurdles legend Sally Pearson, has been in great form too so don't put anything past her.
Zisti has been coaching at Cherrybrook for many years, with several of his charges going on to reap rewards nationally and internationally.
Starc, 29, the younger brother of cricketing superstar Mitchell Starc, is in the elite group of high jumpers, making the finals of the 2020 Tokyo Olympics, only missing out on a medal by just 0.04m. He trains in Parramatta under Alex Stewart.
Hulley, 26, the reigning Australian hammerthrowing champion, is recovering after her spinal surgery following an injury while competing. The Rouse Hill ace is hoping to get back into training later this year and make herself available for the 2024 Paris Olympics.
Meanwhile, Georgia Winkcup won the 3000m steeplechase bronze medal at the recent World University Games in Chengdu, China, to bring further honours to Cherrybrook Athletics while Emily Britton and Imogen Breslin – who also train under Mick Zisiti – made the semifinals of the100m hurdles.