[vc_row][vc_column width="1/6″ offset="vc_col-lg-1/5 vc_col-md-1/5 vc_col-xs-1/5″][us_image image="67486″ size="thumbnail" align="left" style="circle" has_ratio="1″][/vc_column][vc_column width="1/12″ offset="vc_col-lg-4/5 vc_col-md-4/5 vc_col-xs-4/5″][vc_column_text]By
Lawrence Machado
[/vc_column_text][us_post_date][/vc_column][/vc_row][vc_row][vc_column][vc_column_text]Take your bow, Castle Hill RSL Rockets, the Under 13 Boys football Champion of Champions. The youngsters did the Hills District proud defeating Balgownie Rangers 2-1 with two quick goals.
The Rockets were crowned FNSW Champion of Champions alongside 18 football teams in different age groups at Valentine Sports Ground, Glenwood, on Sunday, October 23rd.
While Castle Hill Rockets celebrated, there was only disappointment for Winston Bears and Pitt Town FC who lost their finals after stirring contests. Despite not bringing home the silverware, they have done their clubs proud by their never-say-die approach.
In the Under 13 final, the Rangers snatched a 1-0 lead soon after half-time through Oliver Smede but Castle Hill RSL struck back soon after to take control of the final. Zac Gillespie and Ifeanyichukwu Daniels-Obiokolie scored in quick succession in the 48th and 50th minutes as Castle Hill RSL powered ahead 2-1.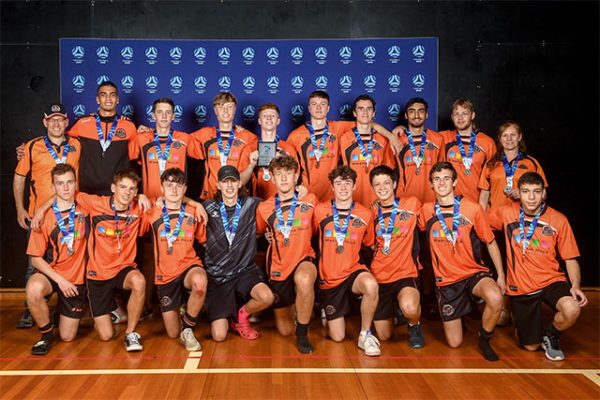 The first goal came after Charlie Kassis' shot was saved by the Rangers custodian only for Gillespie to pounce on the ball and smash it home. Kassis had threatened the Rangers earlier with a long-range freekick. Just before full-time, Ifeanyichukwu Daniels-Obiokolie had another shot at goal but failed to beat the goalie.
Castle Hill RSL Rockets team: Zac Gillespie, Maddison Zahra, William Yu, 7. Aidan Ali, 11. Ifeanyichukwu Daniels-Obiokolie, Nortad Angkhasirisup, Ethan Kemp, Jack Walley, Sebastian Borg, Muhamad Waqas, Hunter Wilkinson, Jason Philip, Charlie Kassis and Liam Evans.
Winston Hill, Pitt Town lose thrillers Winston Hills Bears could not be prouder of their effort in the Boys Under 17 final where it took a 99th minute golden goal to sink their hopes. Prouille FC's Zavier Lim scored the all-important goal to seal the win for the Wahroonga side.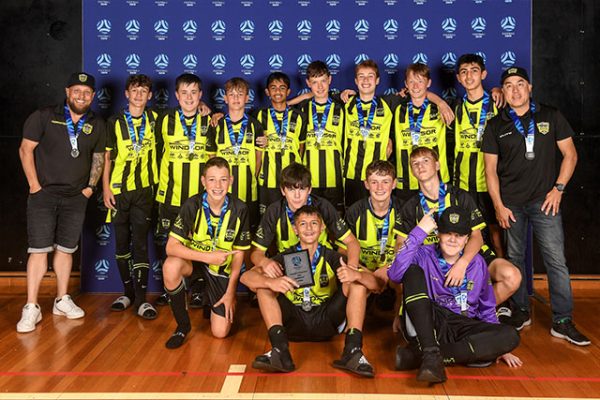 The Bears, the stronger side for a greater part of the game, will rue their chances to nail the title. Oliver Dean missed twice either side of half-time and again before extra time when his free-kick was pushed over. Oscar Gray, Arshia Sorkhi and Ben Haaf were other players who threatened to score for the Bears but it was just not their day.
In the Boys Under 14 title clash, Pitt Town led 1-0 through Jacob Granata's third minute strike and held this advantage until the last five minutes. Some stout work by Pitt Town goalie Ryley Hamilton and defender Codey Martin kept Shellharbour scoreless.
The match turned in the 55th minute when Shellharbour's Richard Niyukuri scored to make it 1-1. Two minutes later, Daniel Robinson netted the goal to seal the title for the South Coast club and break the brave hearts of the Pitt Town FC.[/vc_column_text][/vc_column][/vc_row]