RFS stations all over the Hills to Hawkesbury will be opening their doors on the weekend of 16th and 17th of September to raise bushfire awareness and show what they are doing to prepare for the bushfire season and what residents can do to keep themselves safe.
Preparing a bushfire plan takes minutes and will make all the difference if planned ahead.
Supt Glen McCartney, District Manager for The Hills RFS, joined the RFS as a volunteer Junior Brigade member at the age of 12. He now heads up over 1,000 RFS volunteers in The Hills.
He said several Hazard reduction burns had been carried out in the past few months at Sackville, Kenthurst, Cattai and Maraylya with plans for more at Annangrove and Maroota before the official start of the NSW Fire season on 1st October.
In the past 12 months over 70 community engagement activities have also taken place ahead of the Get Ready Weekend on 6th and 17th September.
"We are going into the fire season and the Get ready Weekend is about brigades preparing their community. It's about preparing properties and having a fire safety plan."
He said certain areas were more at risk because of their urban bush interface such as Glenorie.
"We are definitely going into a warmer and drier fire season than we have seen in the last three years which brings a high risk of bushfires in areas like The Hills which haven't seen significant fires for about 20 years," said Supt McCartney.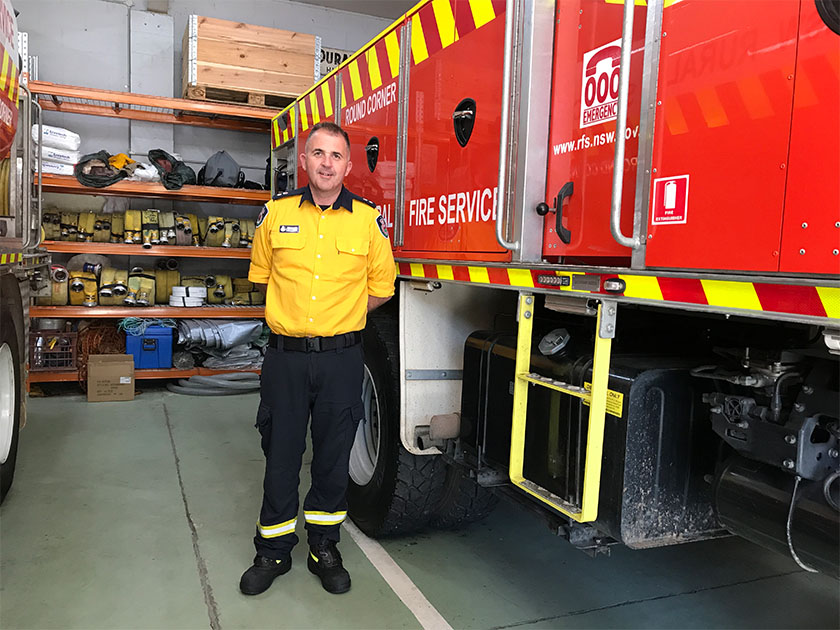 He is urging people not to be complacent because of the lack of significant fires and to take action by making their property and themselves prepared.
There are 15 fire fighting brigades in The Hills and 21 in The Hawkesbury. Residents are being urged to attend their local brigades to find out information about what to do now to be prepared. There will be children's activities and a chance to see fire trucks.
Bushfire Awareness Campaigns | Get Ready NSW
See below for stations and opening day and times.
• Saturday, 16th September: Wiseman Ferry RFS (Wiseman Ferry Shops) 8am to 1pm. 16th September 10am to 2pm: Glenhaven RFS (11 Glenhaven Rd); Kenthurst RFS (1, Porters Rd, Kenthurst); Rouse Hill RFS (402 Withers Road) from 10am to 2pm; Hawkesbury HQ RFS 10am to 3pm (Cnr Thorley and George St South Windsor) and North Rocks RFS (18, Tracey Ave, Carlingford) 2pm to 8pm.
• Sunday, 17th September: 10am to 2pm Box Hill Nelson (142A Old Pitt Town Rd Box Hill); Kellyville RFB 11am to 2pm (Barry Rd Reserve, North Kellyville); Sackville North RFS 11am to 3pm (cnr River Rd and Sackville Ferry Rd).
There is a range of information available on the Rural Fire Service website www.rfs.nsw.gov.au and www.myfireplan.com.au
The Bushfire Information Line is: 1800 NSW RFS (1800 679 737) The AIDER program has been set up by NSW RFS to assist infirm, disabled and elderly residents who cannot access support to prepare their property call 02 8741 4955.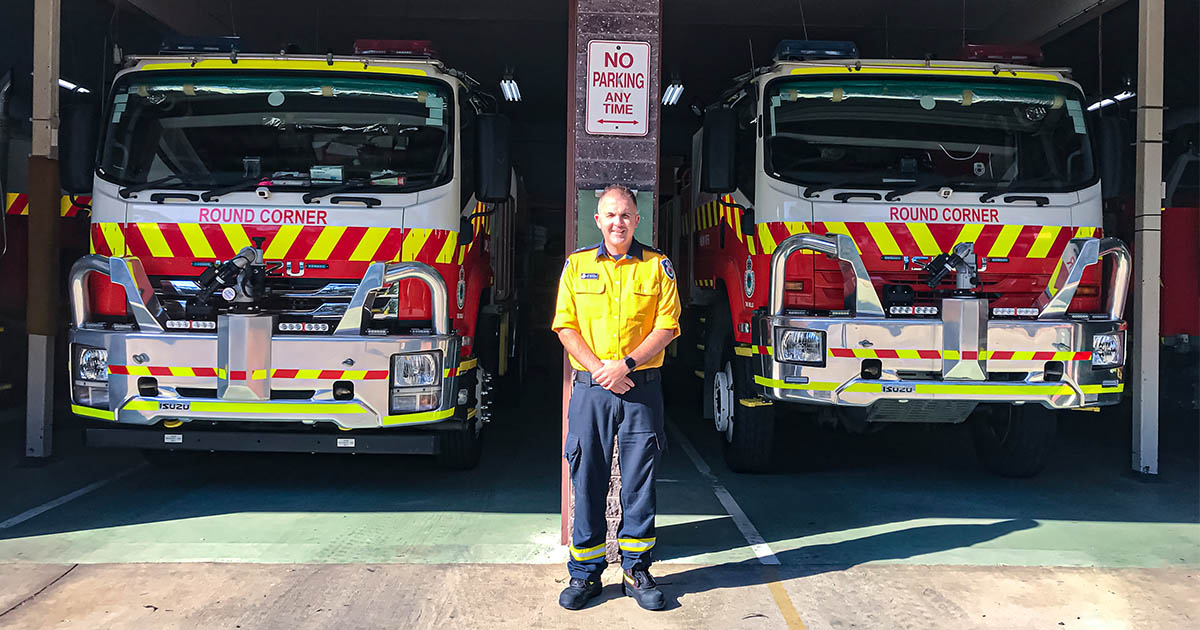 5 TOP STEPS TO MAKE YOUR HOME SAFER
1. TRIM: Trim overhanging trees and shrubs. This can stop the re spreading to your home.
2. MOW: Mow grass and remove the cuttings. Have a cleared area around your home.
3. REMOVE: Remove material that can burn around your home (e.g. Door mats, wood piles, mulch, leaves, paint, outdoor furniture).
4. CLEAR: Clear and remove all the debris and leaves from the gutters surrounding your home. Burning embers can set your home on fire.
5. PREPARE: Prepare a sturdy hose or hoses that will reach all around your home. Make sure you've got a reliable source of water.
LEAVE OR STAY
• Is your home well prepared to make it as safe as possible during a fire?
• Are we putting anyone in our family at risk by staying? For example children, the elderly, or people with asthma. • Will we cope in an emergency situation? In a fire, it will be hot, smokey and physically draining. Even trained firefighters can find it challenging.
If you're not sure or aren't prepared, you should leave early.