Young voices telling stories of Afghanistan were a moving moment at the Remembrance Day service outside Castle Hill RSL Club on Friday November 11th.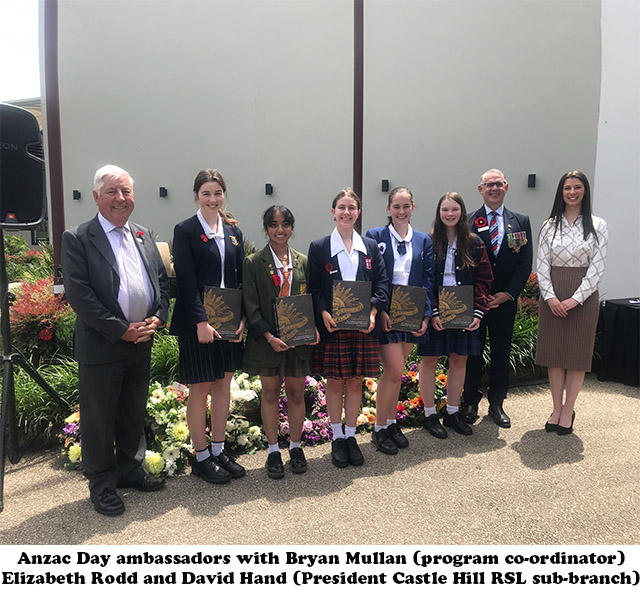 Poppies (the symbol of remembrance) were everywhere as a crowd of dignitaries, veterans, students and members of the public gathered to show their respects to service people past and present on the day, 104 years ago that the guns fell silent on the Western Front, marking the end of World War 1.
Former Hills Anzac Day Ambassador Elizabeth Rodd introduced the current high school ANZAC ambassadors saying that young people were very aware of the sacrifices made so that they can enjoy the life they do.
Georgia Titterton (Castle Hill High) Ava Frost (William Clarke College) Holly Lawton (Northolm Grammar) Tanis O'May (Crestwood High) and Krishi Ragupathi (Baulkham Hills High) spoke about the history, the people, the conflict and Australia's contribution.
They also spoke at a special remembrance Day service at Balcombe Heights in Baulkham Hills a week earlier standing under the memorial avenue of trees planted to remember the 364 Masons who died in World War 1.
Music was provided by the The Hills Music Academy Band