Tomorrow is Remembrance Day. 11am on the 11th day of the 11th month marks the moment the guns fell silent on the Western Front ending World War 1.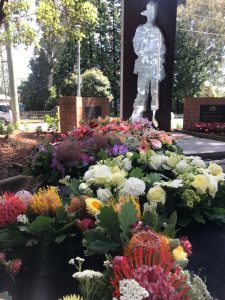 Poppy Day on November 11th gives us time to remember the sacrifices made by all people who served their country in various world conflicts.
Sunday's special memorial service at the Balcombe Heights Estate on 6th November remembered those who had died in war but also included the hope for the future.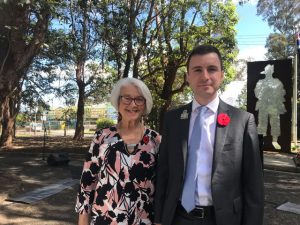 It was held by the Soldier's memorial at the beginning of the memorial walk flanked by 364 trees planted to remember Masons killed in World War 1.
Speaker was Neville Menzies, a Mason and National serviceman, who boarded at the Masonic Schools in 1948 for four years, arriving when he was 11.
Hills Mayor Peter Gangemi, Federal MP Alex Ha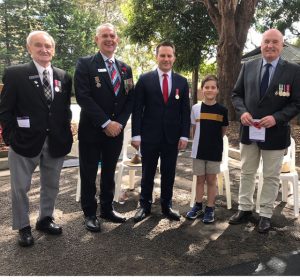 wke and Baulkham Hills MP and Minister David Elliott joined Hills Shire Councillors and members of the public for the moving service.
High School ANZAC Ambassadors Georgia Titterton (Castle Hill High) Ava Frost (William Clarke College) Holly Lawton (Northolm Grammar) Tanis O'May (Crestwood High) and Krishi Ragupathi (Baulkham Hills High) spoke about the people who served.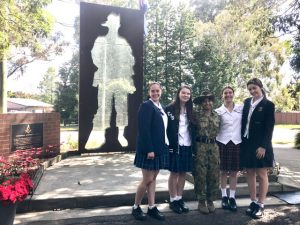 Please remember to hold a minute's silence wherever you may be at 11am on Friday November 11th. Lest We Forget.