Bring along your Australian spirit and loudest cheers for a day full of incredible skill, speed, agility and horsemanship! Mounted Games is arguably the most thrilling and entertaining equestrian discipline out there, which sees teams of 5 riders complete various games and challenges raced against the clock and fellow competitors.
Pony Club Australia are proud to host this years international exchange which sees the best young mounted games riders from Pony Club Australia, New Zealand, United States, United Kingdom and Canada come together for a once in a lifetime opportunity to represent their country.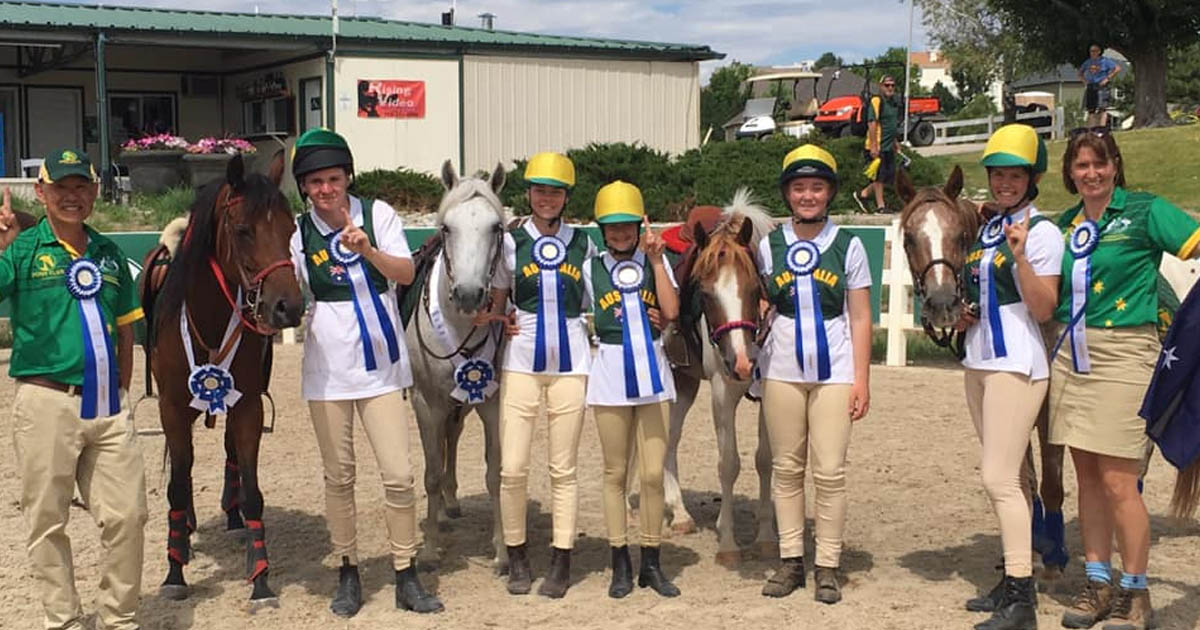 Londonderry Pony Club are beyond proud to be hosting the climax of the exchange program- the competition! Riders will compete on ponies which have been loaned by Australian riders and they have been getting to know over the course of the exchange, putting their skills to the ultimate test.
This is an event for the whole family that you do not want to miss!
Entry is free and spectators are warmly welcomed, with plenty of onsite parking available, as well as a full canteen.
We look forward to welcoming you on Saturday November 18th, 9am arrival for a 10:30am start, with 20 thrilling races to be run!
Follow Londonderry Pony Club and the Pony Club International Mounted Games @ LPC Facebook event for up-to-date information and to learn more!