With very hot weather conditions predicted from Friday until Monday (up to 38C), it's important to take steps to keep your pets cool this weekend.
Extreme heat is unpleasant for everyone and especially for our pets. Heat exhaustion can be very dangerous for all animals, but in particular those that are elderly, obese or have respiratory problems.
Here are some tips to keep your pets cool and calm in the heat;
Provide several clean cool water bowls and add some ice cubes
Provide shelter from the sun, move the kennel into a shaded area
Keep pets indoors with the blinds closed
Lay down cold wet towels on the floor so that they can lay on them
Never leave your pet inside a car on a hot day
If you suspect your pet has heat exhaustion, take them to a veterinary clinic for immediate medical attention.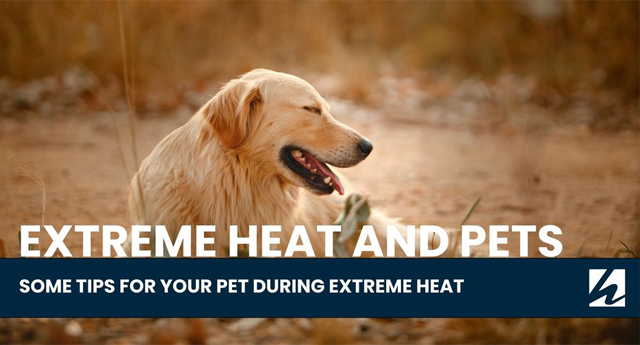 Source: Hawkesbury City Council