A new pedestrian and bike bridge over Strangers Creek in Kellyville has filled a vital missing link, making it easier for people to get around town and enjoy Gorman Avenue Reserve.
The bridge provides a direct connection between Arnold Avenue and Gorman Avenue, making it more convenient for pedestrians and cyclists to travel between the two neighborhoods. It also provides easier access to Gorman Avenue Reserve, which offers a variety of amenities for people of all ages, including a children's playground.
This new infrastructure is a welcome addition to the Kellyville community, and it is sure to be enjoyed by residents and visitors alike for many years to come.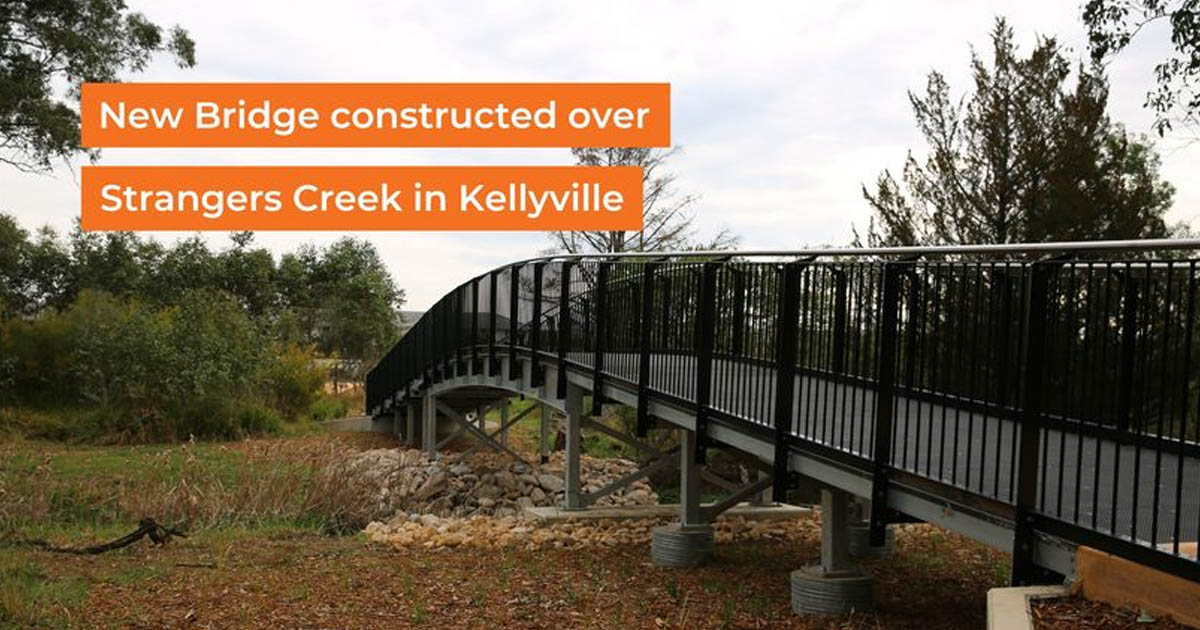 Source: The Hills Shire Council