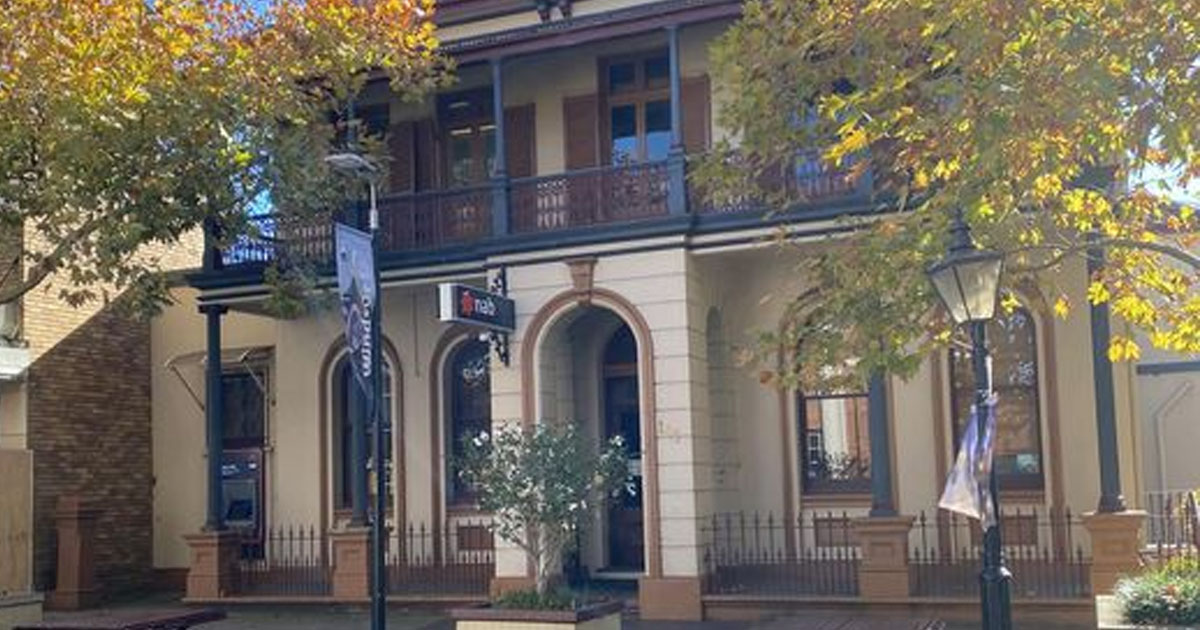 I was contacted by a senior manager from NAB recently, who advised me that the Windsor Branch of the National Australia Bank will be closing on Thursday, 10 August 2023.
Apparently, 55% of Windsor customers have only visited the branch once in the last year and over 71% are already regularly banking at other surrounding branches.
I am sure that is cold comfort for those active branch customers who enjoy visiting the Windsor facility.
It is located in an iconic building in the heart of Windsor.
I have been assured that the team will work very closely with customers up until the closure.
Did you know that Australia Post can be used as an alternative for both personal and business banking, to make deposits of up to $9,999 cash or five cheques per day, cash withdrawals, cheque account balances, pay bills (including credit cards) and business banking change/cash float?
There are no additional fees or charges for banking at Australia Post. I was concerned about the job losses too, but I am assured that all staff are offered alternative roles with the bank.
Never-the-less, is will be a sad day when the iconic NAB Windsor branch, closes it's doors.