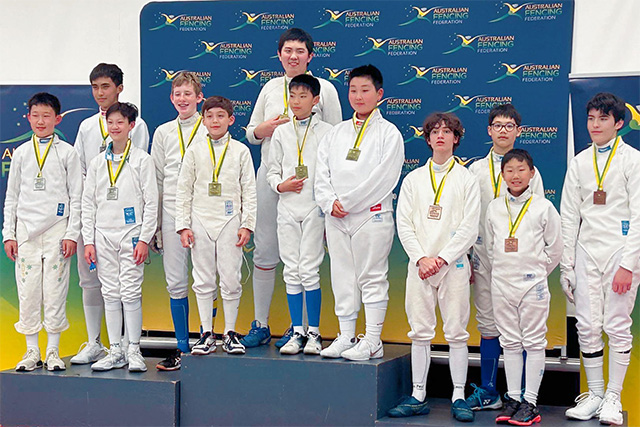 It was by chance three years ago that young Baulkham Hills local Max Wang and his mother Echo saw the Hills Athletic Fencing Club, right next to the taekwondo centre Max used to attend. Now, at only 10 years old, Max is travelling interstate and winning gold for fencing while juggling school work and training.
After seeing the fencing club by chance, Max took to fencing immediately. When talking to Max about it, his passion for the sport is apparent. "I enjoy the ability to think and try to outplay your opponent," he said. "Fencing is a sport that mostly everyone knows about, but not many people try it out. It's really fun – it combines elements of a lot of other sports as well, like agility, accuracy and strategy."
Travelling interstate to pursue his passion has been very exciting for Max. Increasing levels of schoolwork has meant that Max isn't training quite as much as he used to, meaning he savours every chance to get in gear and fence.
Hills Athletic Fencing Club épée coach Chris Xu has praised Max's increasing ability while wielding the sword: "Max is good at using his brain during competitions, which is why his results have always been very stable," she says. "He has never fallen out of the top three."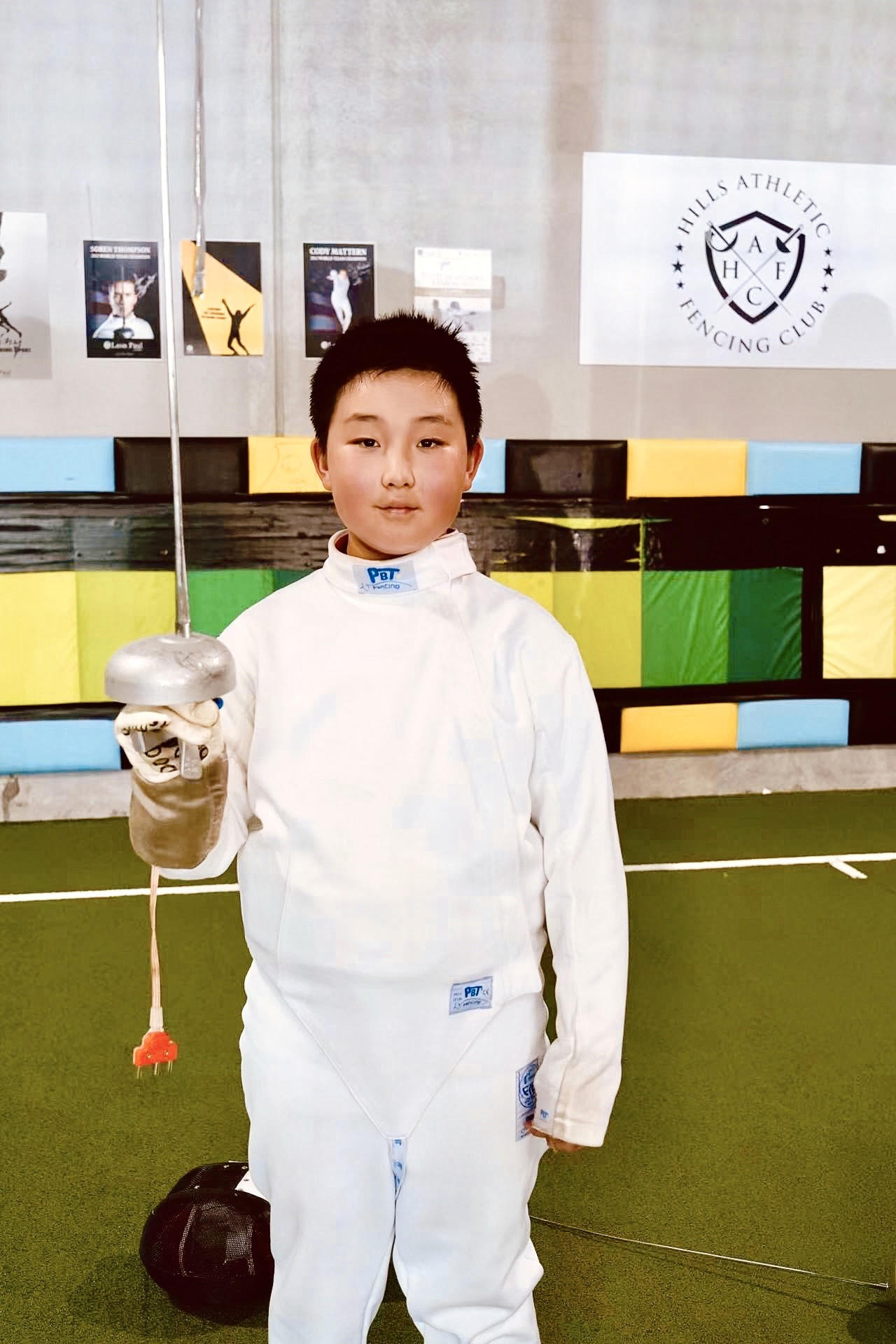 The recent gold medal Max secured was as part of a team at the February 2023 Australian Youth Circuit in Melbourne. His team of four participated in the Men's Épée Teams event, and were able to beat the other groups through a strong unified strategy, talking with one another about tactics and analysis of their opponents – Max says: "We have serious discussions about who should play whom and work together to achieve our common goal."
Echo has been very supportive of Max in his endeavours. She's been very appreciative of how it's helped to build his confidence in doing something that he's genuinely passionate about: "We wanted an interesting sport for Max after school time." She said that when Max showed real interest in the sport she was pleased to support him.
Now in Year 6, Max trains three or four times a week while attending Matthew Pearce Public School. Both a straight-A student and House Captain, he easily juggles all his responsibilities while still finding the time to shine in other sports like rugby and softball. Yet Max speaks most highly of the discipline that fencing has taught him: "I have learned to gain experience and learn from others' strengths through the defeats to win in the next competition and to build up my confidence." Max aspires to compete at the 2032 Brisbane Olympic Games and start a fencing club at his school, and upon seeing the many medals he's won, it's easy to imagine that Max will achieve it.