Former footballer turned Masters great, Jill Taylor, is a pacesetter on and off the track. For someone who didn't realise what Masters actually meant in athletics, Jill has carved out a brilliant Masters career, smashing world records and winning a massive number of world, Oceanic, and Australian gold medals in an astonishing career.
Despite moving to Newcastle, the former Hills local is still thrilled to represent one of the Hill's most successful athletic clubs, Cherrybrook Athletics.
"It's a very special club, and I have a long history with it, so it's good to be back," Jill said.
She said anyone can compete in the Masters after reaching 30 years. "We have several members in their 90s regularly competing, and some of them only took the sport up in their 80s," Jill said.
"We even had a lovely 100-year-old lady called Winnie compete in the 60m and 100m sprints at our Masters National Championships in Sydney. She was amazing; we all want to be her at that age!"
Jill and her family lived in West Pennant Hills and Cherrybrook while her two children also attended Cherrybrook Little Athletics from Under 6s.
Jill was a parent volunteer on the club's committee when it to expand to a Seniors and Masters Club in the early 2000s. "I remember asking: 'What's Masters?' – I wondered if we were talking about golf," said Jill, who quit soccer to take up Masters, aged 48."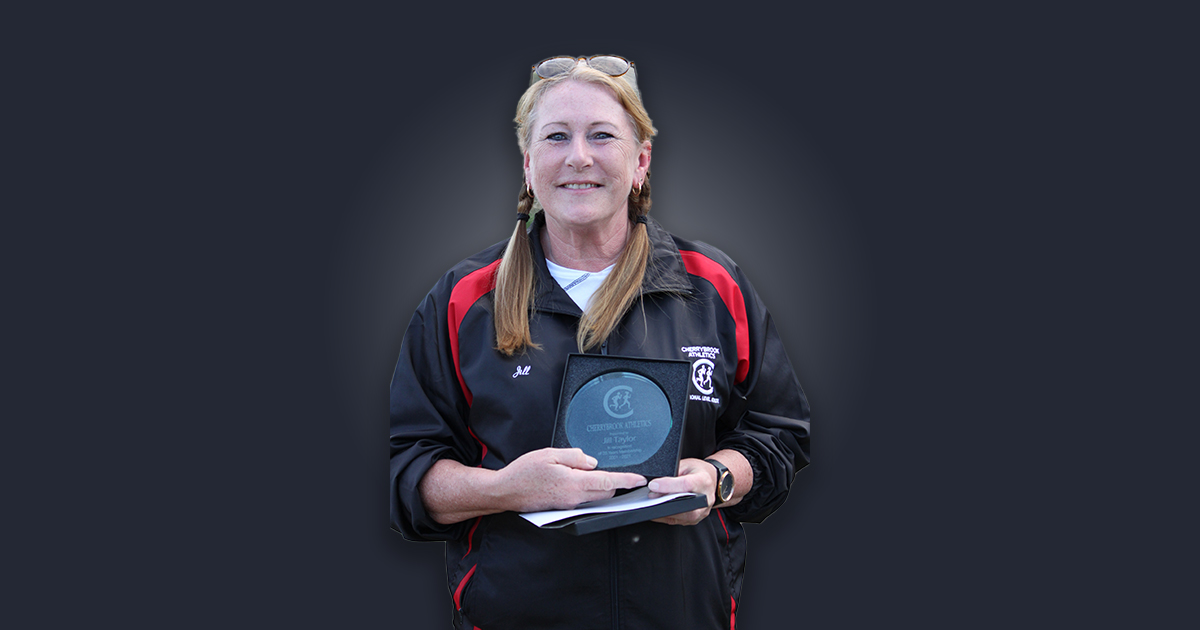 She buckled down to serious training under a coach after initially "mucking around". And the rest is history. Jill recalls her "Olympic moment" standing on the podium after winning the World Masters Indoor Championship W60 hammer throw in South Korea in 2017, with the Australian flag being raised and the anthem playing.
"It was such an amazing moment, one I'll always treasure, as it's a triumph to win medals at the world level of competition," Jill said. "If anyone had dreams when they were younger of competing on the world stage, those dreams are not over. You are never too old for Masters athletics – or for any Masters sports."
Jill now competes in the 65-69 age group. Her trophy cupboard includes gold medals at the World Masters Games in Sydney (2009), Italy (2013) and Auckland (2017). Jill has won a staggering 30 gold, 30 silver and 25 bronze medals at Australian Championships and two Champion of Champions throws events.
Add to this 13 golds, 15 silver and six bronze medals at Oceania Championships plus 55 gold, 40 silver and 13 bronze medals at State Championships and you have one phenomenal Masters athlete.
Jill is the president and a Life Member of the NSW Masters Athletics Association plus vice-president of Australian Masters Athletics.
"The beauty of Masters athletics is that there are no entry standards, even for international events," she said. "Masters becomes a lifestyle…. the benefits to your physical and mental health as we age are amazing. Instead of thinking about what retirement village we might go into, we think about going to compete at the next world championships."
Jill was Cherrybrook's first official competing Masters athlete in 2002 and was recognised with a recent award. Jill, who has an IT background, is preparing for next year's World Masters in Sweden, mixing yoga with her regular throws and weight training.
Jill officiates at school carnivals and LA zone and region.
Those interested in Masters can contact the registrars at Cherrybrook Athletics or the NSW Masters Athletics Association. They run 'Come and Try' events.