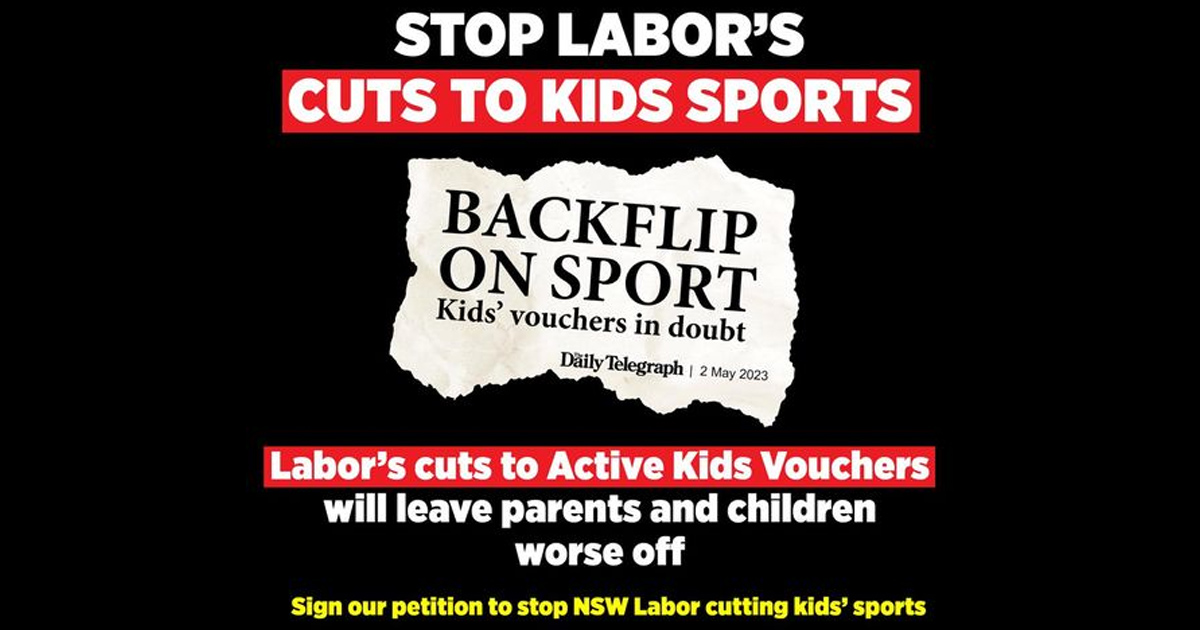 Active Kids vouchers, and other vital cost-of-living relief measures, are under threat by the Labor Government.
If they were planning to scrap these programs, they should have been honest with NSW families before the election.
Popular Active Kids vouchers
Active Kids has been a very popular and successful measure implemented by the Coalition Government, giving kids who may have otherwise missed out an opportunity to participate in sport and helping with their physical and mental health.
At the start of this year more than 4.85 million vouchers had been redeemed, saving families $481 million.
We want to see this program continue for NSW families, helping to take the pressure of family budgets and helping our kids get active.
While kids in other states get to enjoy similar programs, the new NSW Government will make families and businesses foot the bill.
I encourage everyone across NSW to sign our petition by visiting www.saveactivekids.com.au