by Bev Jordan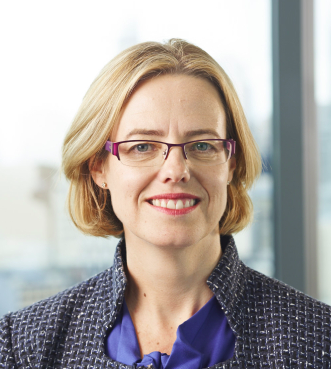 Kristin Stubbins of Galston AM was honoured for significant service to the financial sector, to women, and to the community.
She has worked with PwC for 25 years and has been a partner for 18 years.
Her special focus has been on mental health and supporting women and is a founding member and Chair of Women for Change.
She is also Founding Board Director, Mindgardens Neuroscience Network (2019), and Board Member, NeuRa – Neuroscience Research Australia (2018) and Founding Director, of Innowell, (a collaborative project between PwC and Sydney University) since 2017. She was also a founding participant of the Corporate Mental Health Alliance Australia.
Kristin sits on several boards including the Taronga Conservation Society Australia and is on the Board of South Eastern Sydney Local Health District and I of YMCA NSW.
In 2019, Kristin was named in the Australia Financial Review's '100 Women of Influence', having been nominated in the innovation category.