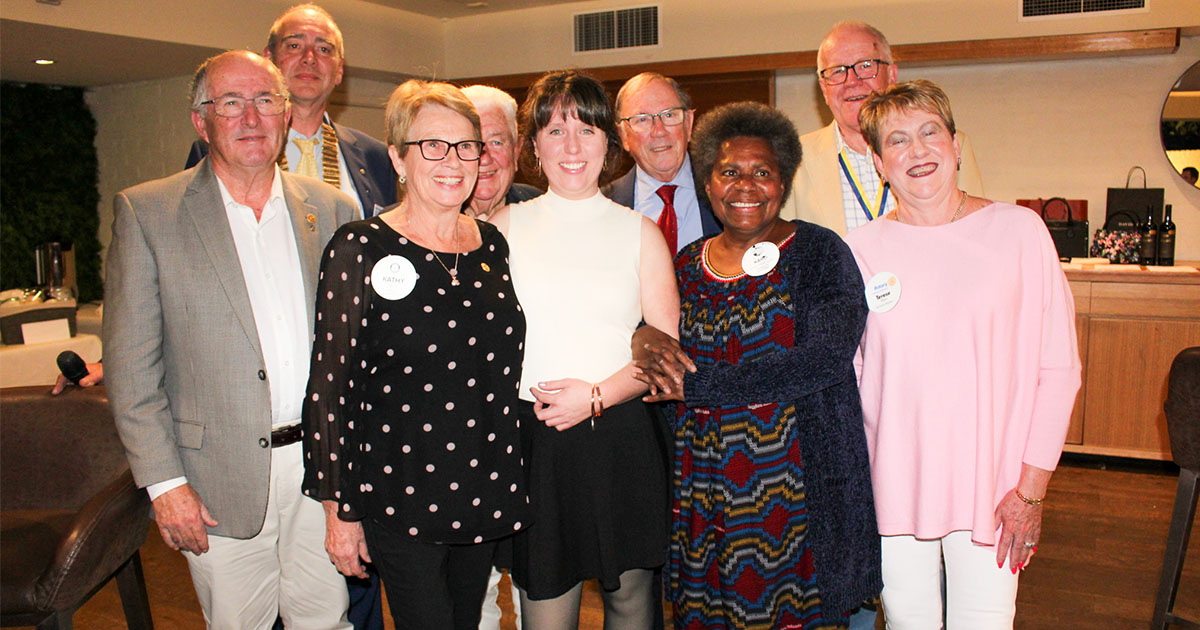 On the 6th of November Kenthurst Rotary will celebrate 50 years of service in Kenthurst and the International community. Over that time local community projects have been undertaken such as the Rotunda and playground in the John Benyon Rotary Park and event such as the Fair, Carols, Australia Day and ANZAC Ceremony. 
Kenthurst Rotary held our 2023/24 Changeover at the Australian Brewery on the 30th of June. President Chris Gaskin presented the report outlining the achievements of the past year, and there were many both locally and internationally, as well as welcoming the new Board. 
We also present Community Service Awards to
Luke Walker – Walker Meats Galston
Arthur Maait – Alpine Treemovals
Shelby and Levi Morandin – S&M Cranes
Michelle Byrne – Emeritus Mayor And a Pride of Workmanship award to
Gail Beaumont – Beauprint And Paul Harris Fellowships to
Mike O'Connell and Dennis van Someren
Below is a photo of the new Board.
On the following day, at the District Changeover, Kenthurst Rotary received the District Governor's Shield for Large Rotary Clubs, for outstanding achievement across the Avenues of Service, which is a recognition as a truly fantastic team.
New Members Welcome
New members are most welcome and necessary to build and sustain the club.
Please join, make new friends and share in the wonderful community spirit that is "Kenthurst Rotary".
For more information phone or text
Club President – Chris Gaskin on 0414 903 185