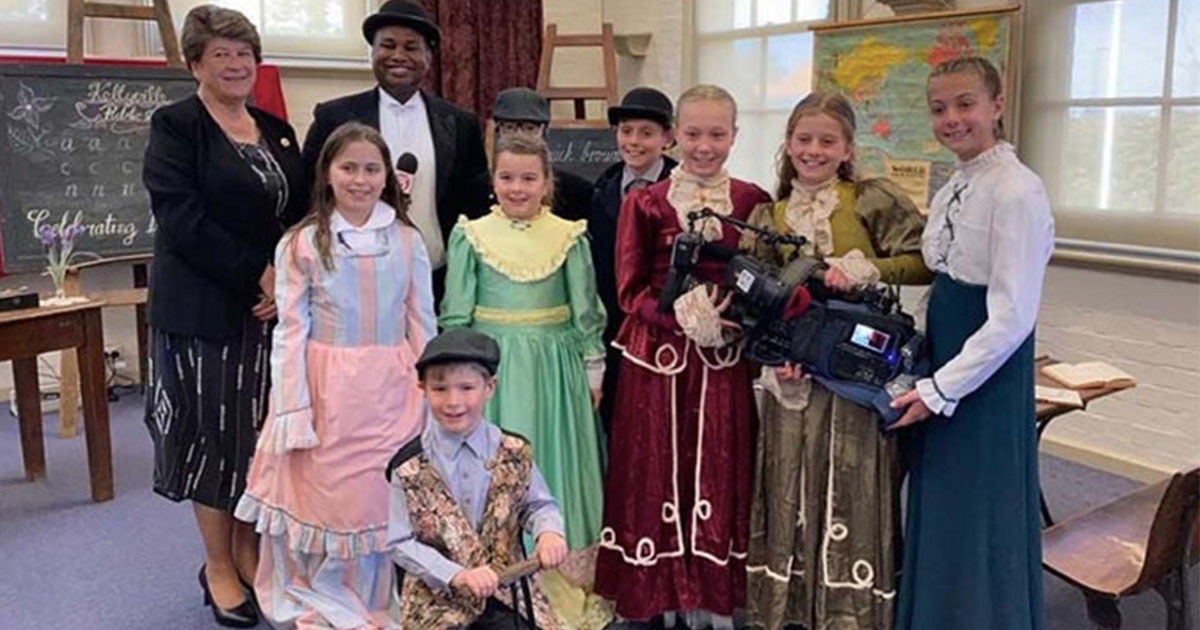 In 1873, Kellyville was a small farming community on the outskirts of Sydney, small enough to be considered a safe and friendly village, but large enough to warrant its own school for local children. The first Kellyville Public School started in a donated building with a bark roof and had just 39 students.
In the years since, the school has grown to now accommodate more than 860 students. Kellyville too has changed, from a farming community known for its citrus and lettuce, to a thriving suburb of Sydney. What has not changed is the pride the community has in its local public school.
Andrew Harris, the school's captain in 1973 during its centenary year, returned for the 150th celebrations, along with his mother Mavis and uncle Gordon. Mavis started at the school in 1940 and Gordon in 1937.
"Coming back today, you can see the young kids and the families who are here now have that same emotion and that same community engagement we had," Andrew said. "We thought that was unique to us, but it's really enlightening that it's not. And that's a credit to the teachers."
Stu Benson graduated from Kellyville Public in 1992 and is now an auctioneer on TV's The Block. "It was really a place that fostered the belief in a tight knit community and friendships," he said. "The friendships that we formed are still friendships that I have to this day and that sense of community that I have was established at my time at Kellyville Public School."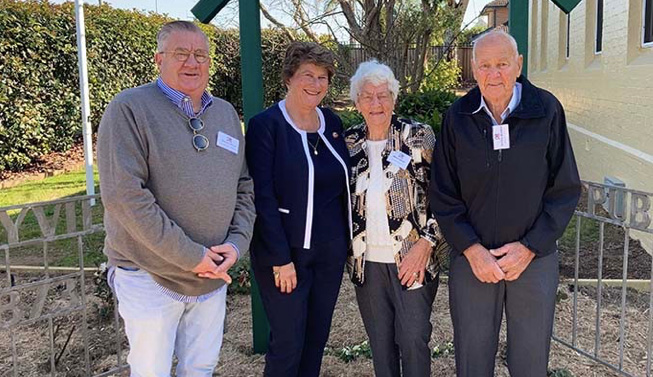 During Education Week the school was transformed into a 'pop up' museum featuring displays of learning materials, technology, toys and games, books and memorabilia. The library and six classrooms depicted different eras and the staff room was turned into a classroom from the 1800s.
A time capsule from 1988, containing student reflections on what they imagined life in 2023 would be like, student work, newspapers, photos and bicentennial mementos, was also opened. The school has prepared a new time capsule to be opened in another 25 years' time, with letters to future students and staff, and those very familiar COVID test kits, sanitiser and masks.
The sesquicentenary festivities also included a weekend fair and a school concert with four performances at the Pioneer Theatre, Castle Hill.
Current Principal Jenny Walker said Kellyville Public School is now known for its excellence in both student outcomes, and authentically embedded Aboriginal education and understanding of histories and culture.
"We empower students to acquire, demonstrate, articulate, and value knowledge and skills that will support them as life-long, self-directed learners," she said. "We set high expectations and provide high quality learning experiences that enable students to excel, connect, succeed, and thrive. We also have a strong commitment to ensuring the wellbeing of students, staff, and the wider school community."