All
Art & Entertainment
Artist-designer Jules Read at Hawkesbury Regional Gallery for Silver Jewellery Workshop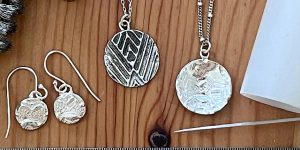 Jules Read, an artist and designer, will lead a workshop on how to create silver pendants and earrings at the Hawkesbury Regional Gallery on the 15th of July, 2023.
According to the Hawkesbury Regional Gallery, "In this class, you will create a stunning fine silver 99.9 pendant or earrings from amazing silver metal art clay. The pendant or earring design will be stamped or textured to your liking; it will be as individual as you wish to create it."
"Jules Read is a designer and producer of contemporary and bespoke jewellery. Clean lines and handcrafted finishes give her designs a modern edge whilst still feminine. Jewellery designed and handcrafted from her studio in the beautiful Hawkesbury district," stated the Sydney Art School's Artist Spotlight.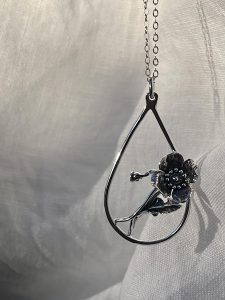 The workshop is open to 13 years old and above. The attendees are required to bring and do the following: "Closed in shoes," "Hair tied back," and "Apron or dark coloured clothing" as the polishing process might get clothes dirty.
In addition, the students will learn various techniques such as:
Sizing
Forming
Texturing
Filing
Shaping
Sanding
Firing
Polishing
Finishing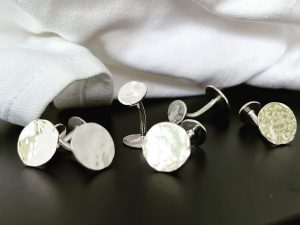 The workshop will begin at 10:30 AM and will end at 1:30 PM for a total of 3 hours.
Tickets cost AUD 125.00 each and can be reserved online via Eventbrite through this link: Jules Read Jewellery Workshop: Fine Silver Pendant or Earrings. The terms and conditions, along with the cancellation and refund policies can be found through the mentioned link.
Some of Jules Read jewellery
The Gallery is located at 300 George Street, First Floor, Deerubbin Centre Windsor, NSW 2756.
Image credit to Hawkesbury Regional Gallery.