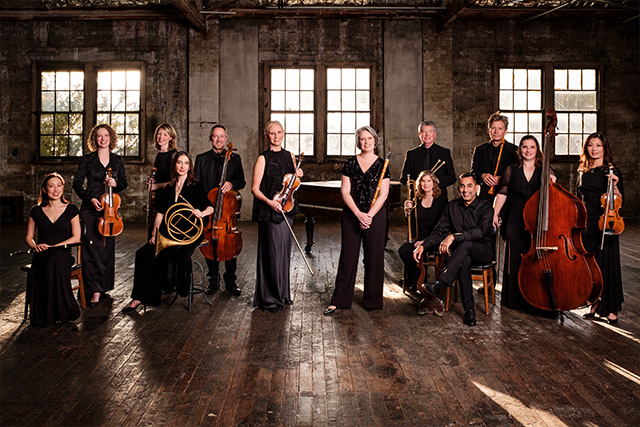 In the first half of the 19th century, music moved out of the palaces of Europe and into its living rooms, with an explosion in publishing houses making the latest works accessible to everyone from princes to paupers. As with so many developments in music, Beethoven was at the centre of things: his Septet was a huge critical and popular success, and demand for the sheet music was a great boost to his publisher's business. And it is easy to see why: it takes all the easy charm of a serenade or divertimento, two hugely popular formats at the time – think Mozart's Eine kleine Nachtmusik – takes them further and adds some exquisite original writing.
The piece proved an impossible act to follow; for the next fifty years, only Schubert, with his Octet, wrote any large mixed chamber work of significance – that is until Louise Farrenc's Nonet, in 1849. Farrenc was a renowned pianist – a child prodigy, an accomplished touring soloist, and professor of piano at the Paris Conservatory. Yet, ironically, her most famous piece does not feature her chosen instrument. Instead, scored for a quartet of strings and a wind quintet together, it is full of rich textures and intricate scoring, demonstrating her irrefutable compositional skill.
These two much-loved composers – and two of their favourite 'hit' works – feature in the upcoming 'New Perspectives' concert by the Australian Romantic & Classical Orchestra – coming to The Hills Grammar School, Kenthurst on Wednesday 31 May at 6.30pm.
The fully global ensemble for this delectable touring program features visiting overseas artists, returning Australian internationals and outstanding local musicians – all uniting for the national tour of this popular and critically acclaimed Australian orchestra. Don't miss their upcoming visit to Kenthurst!
Australian Romantic & Classical Orchestra
Beethoven Septet & Louise Farrenc Nonet – New Perspectives
Ludwig van Beethoven – Septet in E flat major, Op.20
Louise Farrenc – Nonet in E flat major, Op.38
Wednesday 31 May 6.30pm – RJ Phipps Performing Arts Centre, The Hills Grammar School, 43 Kenthurst Rd, Kenthurst
Full program, information and bookings: www.arco.org.au