Variety Active Inclusion Sports Day – Encourage. Empower. Explore.
Variety Activate Inclusion Sports Days (AISD) give kids the opportunity to try sports they might otherwise miss out on. Aimed at kids aged 5-18 with learning difficulties, intellectual, sensory and physical disabilities, the days are an opportunity to have a go in a fun and inclusive environment.
Disability Sports Australia, in partnership with Hawkesbury City Council and PCYC, will be holding an event which will be a fun and inclusive day of activities, connecting children with a disability to local sport and active recreation opportunities.
The AISD will be held on Wednesday 17 May 2023 from 10am to 1pm at Hawkesbury PCYC, 16 Stewart Street, South Windsor.
To register, visit https://www.activateinclusion.com.au/activate Or send an email to Kristy Rohrer by email at [email protected]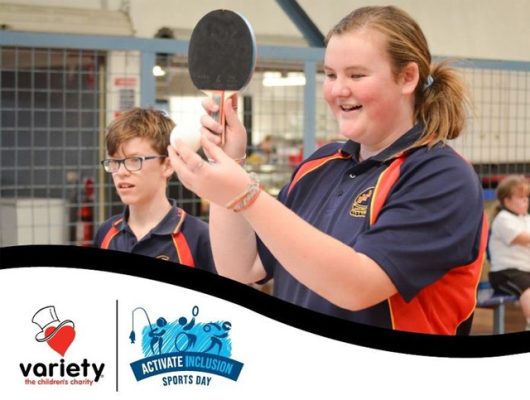 Source: Hawkesbury City Council