All
Library / Museum
Learn about Identity Theft at the Hawkesbury Central Library
Mark your diaries as ID Support NSW will provide tips on the safer use of digital platforms.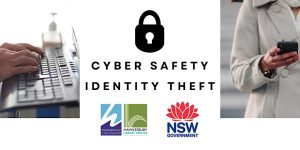 ID Support NSW will hold an event called Cyber Safety – Identity Theft at the Hawkesbury Central Library on Tuesday, 5th of September, 2023.
According to the Hawkesbury City Council, the talk will provide attendees awareness towards maintaining personal safety online, safeguarding personal identification and documents, and avoiding falling victim to cybercrime.
The event, which will start at 10:00 AM and end at noon, is free and open to everyone. Registration online via Eventbrite is essential. The link can be accessed here: Cyber Safety – Identity Theft.   
In partnership with the Hawkesbury Library Service, it will be held at the Hawkesbury Central Library, located at 300 George Street in Windsor, NSW 2753.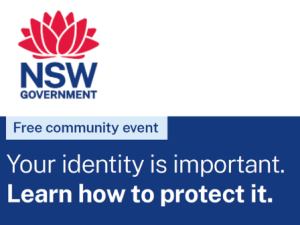 The Australian Government – Office of the Australian Information Commissioner defines Identity Fraud as "someone using another individual's personal information without consent, often to obtain a benefit."
In turn, perpetrators may use the acquired information and commit fraudulent activities such as the unauthorised use of credit cards, false profiles, and falsified documents.
Furthermore, about 25% of Australians became identity fraud victims at some point in their lives, according to a 2017 study. Meanwhile, 89% of victims report such misuse of identity to the government. In one case in January 2019, it took 35 non-consecutive hours to reinstate the security of the documents of one individual.
ID Support NSW, part of the NSW Department of Customer Service, assists individuals who have been victims of data breaches or similar events. For more information, visit their website here.