From highly experienced cancer specialists to state-of-the-art technology, Icon Cancer Centres provide world-class cancer care to residents from the Hills Shire.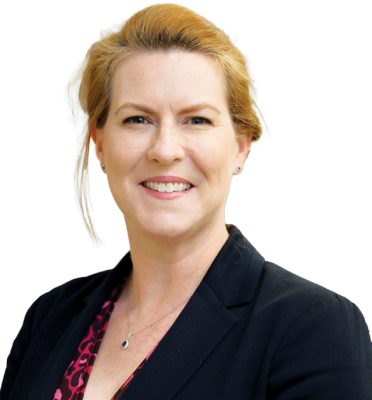 DR CECELIA GZELL is an experienced radiation oncologist who is passionate about providing local patients with the latest in cancer treatment and techniques.
Her experience covers a range tumour malignancies, with a special interest in brain and spinal (CNS) cancers.
Dr Gzell treats patients at multiple Icon Cancer Centre locations across Sydney's outer-metro area including Wahroonga, Concord and Norwest.
SIGNS AND SYMPTOMS OF BRAIN CANCER
As signs and symptoms for brain cancer can be similar to other common conditions, it's important to see your GP or healthcare professional if you experience any of the symptoms below. Discussing anything concerning with your doctor as soon as possible can help give you peace of mind and offer the best chance of successful treatment if you receive a brain cancer diagnosis. Common symptoms of brain cancer include:
• Changes in your senses (including sight, smell, hearing and taste)
• Difficulty with balance or muscle weakness
• Loss of memory or difficulty with speech
• Headache, nausea and vomiting
• Changes in personality such as irritability, anxiety or depression
• Seizures.
Dr Gzell enjoys interacting with her patients and has a strong interest in clinical research to drive forward advances in CNS cancers to give patients hope for the future.
WHY DID YOU DECIDE TO BECOME A RADIATION ONCOLOGIST?
I always enjoyed working with oncology patients during medical school and thought I might become a medical oncologist but getting some exposure to radiation oncology during my intern year made me reconsider. I loved the technology and imaging used in radiation oncology and found it sparked the more visual and creative side of my brain, while still allowing me to interact with patients.
WHY DID YOU DECIDE TO SPECIALISE IN BRAIN AND SPINAL CANCER AND STEREOTACTIC RADIOSURGERY?
When I was a trainee, I saw that most consultants shied away from this area as they found it emotionally taxing, so I initially saw it as an area of need. Subsequently, I found the area really suited me. With the emergence of technological advances such as stereotactic radiosurgery, I found I could be involved in an area that was interesting and rapidly evolving.
WHAT HAS BEEN YOUR CAREER HIGHLIGHT SO FAR?
Being appointed to the board of the International Stereotactic Radiosurgical Society (ISRS) was a huge honour.
WHAT IS THE MOST REWARDING PART OF YOUR JOB?
Seeing patients doing well years beyond their radiation treatment.
WHAT ARE YOUR INTERESTS OUTSIDE OF WORK?
I enjoy baking sweets with my kids and watching my goofy sheepadoodle play at the park. I also enjoy creative writing as an outlet for my own mental health.
WHAT IS STEREOTACTIC RADIOSURGERY?
Stereotactic radiosurgery (SRS) is a type of targeted radiation therapy that can be used to treat small benign or malignant (cancerous) brain tumours and tumours that can't be treated with surgery or that have metastasised (spread to the brain from other areas of the body). SRS involves a special type of high-dose radiation therapy that targets affected areas in the brain while avoiding healthy brain tissue and is usually delivered in one to five treatments. At Icon Cancer Centre Norwest we use state-of-the-art technologies which can deliver SRS treatment to multiple brain tumours at the same time. This reduces the need to treat multiple tumours separately, resulting in a much shorter treatment time for patients.
For more information, visit iconcancercentre.com.au/cancer/brain