Roald Dahl, possibly the greatest children's author of all time continues to entertain generations of readers despite his death in 1990. house dow under
I can vividly recall as a small child reading Matilda, the BFG, George's Marvellous Medicine, Charlie and the Chocolate Factory and all the classic Dahl stories. Recently I have been reading these books to my own daughters and despite the passing of time these books continue to appeal to the younger generations.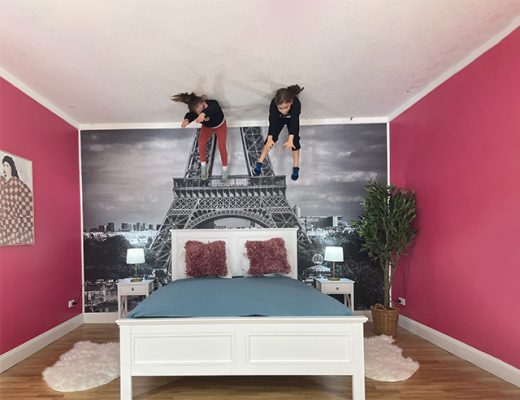 The latest novel we have read is the Twits, a story of two nasty adults, Mr and Mrs Twit who out of sheer hatred play horrible tricks on each other. The Twits make their own pet monkeys stand on their head for hours on end, much to the irritation of the monkeys who dream of being free. Eventually the monkeys plan their revenge and with the assistance of their bird friends, literally turn the Twit's house upside down leading to the Twits developing "the shrinks" and disappearing.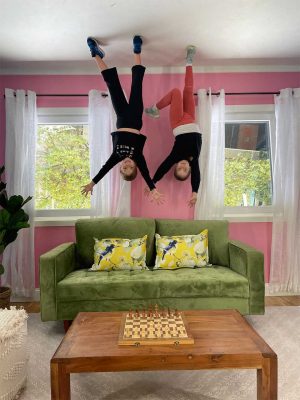 We tried to imagine what it would be like to enter our own home and find it upside down with the furniture on the roof, the paintings upside down on the walls, the carpet stuck to the ceiling and the floor painted to look like the ceiling.
Fortunately, we didn't have to imagine for long thanks to the opening of the House Down Under, Australia's first inverted house at Rouse Hill Town Centre.
The inverted house is designed to look like it has randomly dropped from the sky "Wizard of OZ" style. Stepping into the inverted house is like entering into another dimension and can be a sensory overload as your brain adjusts to everything being upside down. It takes the phrase "turn your world upside down" to a completely new level.
The inverted house is an opportunity to let your imagination run wild and create some unique and hilarious photos whilst you explore the various inverted rooms including a kitchen, bedroom, bathroom, study area, kids play area, lounge room and more. We laughed as we walked on the walls, danced and cartwheeled on the ceilings, did handstands on the furniture, jumped so high on the bed and cooked whilst upside down.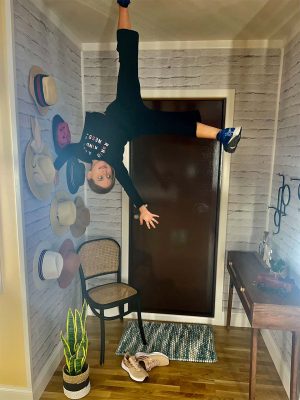 There is no limit on how long you can spend in the inverted house allowing you plenty of time to enjoy endless laughs and to capture the perfect photos. The staff are incredibly friendly, offering advice and suggestions on funny photo poses and taking group photos for you.
We concluded that as much fun as exploring a topsy turvy house was, to live in one like Roald Dahl's Twits did would be impossible. We also concluded that there is no way that the Twit's house would be as elegant or as lovely as the inverted house at Rouse Hill Town Centre.
If you are looking for something different to do these school holidays, then make sure you check out the inverted house. We can't wait to visit again and to create more fun memories. For more information on Australia's Inverted house including open hours and tickets go to https://housedownunder.com.au