The powerful Hills United FC women's team will be hoping to go one better in the Football NSW League One Women's competition this year after falling agonisingly close in their debut season.
Hills United had an amazing first season in the 2022 League One Women's competition, reaching the grand final on the back of some superb performances. They lost the title decider by one goal to Gladesville Ravens in a thriller and will use this to spur them on for a premiership this season.
Hills United kick off their campaign against South Coast Flame FC at Sir Ian McLennan Oval, Kembla Grange, this Saturday, March 11, at 3.05pm. Hills United will host their first home game against UNSW at Bella Vista Public School ground on Sunday, March 19, at 3.45pm.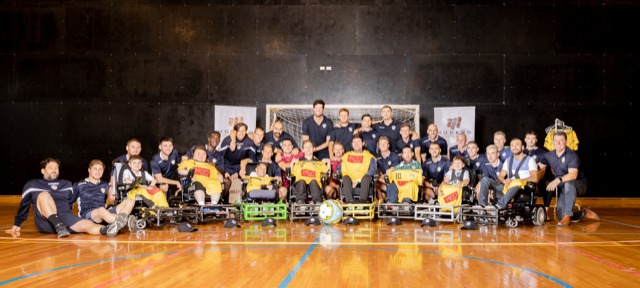 Meanwhile, Hills United Premier League and Reserve Grade teams will be defending their titles at the 2023 powerchair competition. The premier league side is the team to beat, and will be going for a hat-trick of trophies in the tournament which will be contested by Western Sydney Wanderers, Newcastle Jets, and Sydney FC. The Hills United Premier League team includes Jacob Cross, Chris Suffield, Chris Turnbull, Matthew Mallows, and Josh Merkas.
Hill United's Reserve Grade's roster features Samir Eshani, Lachlan Ninham, Ollie McPhail, and Finn O'Donovan among their team members. They won the tournament last year. The powerchair teams are coached by Peter Turnbull and Michael Suffield.
The teams are sponsored by Mojo Homes, Nickaz Australia, Modern Painting Group and Marka.
The National Premier League and League One women's leagues were officially launched last weekend at Glenwood's Valentine's Park.
NSW CEO John Tsatsimas said he was thrilled about the growing interest and rising standards and in the female game.
"2023 promises to be one of the biggest seasons yet as excitement continues to build around Australia's co-hosting of the FIFA Women's World Cup," he said.