If you are looking for an incredible community musical theatre experience in the Hills, then make sure you catch a performance by the Hills Musical Theatre Company. With excellent costume, stage, music and lighting design coupled with incredibly talented local singers, dancers, actors and directors you could be forgiven for thinking you were at a professional production in the city.
The Hills Musical Theatre company this year celebrates 50 years of providing outstanding community theatre and creating opportunities for locals to engage with musical theatre whether it be on the stage, between the scenes or part of the audience. Initially established in 1972, as the Hills Musical Society, the Hills Musical Theatre Company produces two major musicals each year. The first show is around May/June and the second around October/November. Over the years the Hills Musical Theatre Company has performed many different musicals including classics such as Oliver, Little Shop of Horrors, Pirates of Penzance, Fiddler on the Roof musicals and more recently written musicals such as The Wedding Singer and High School High Musical.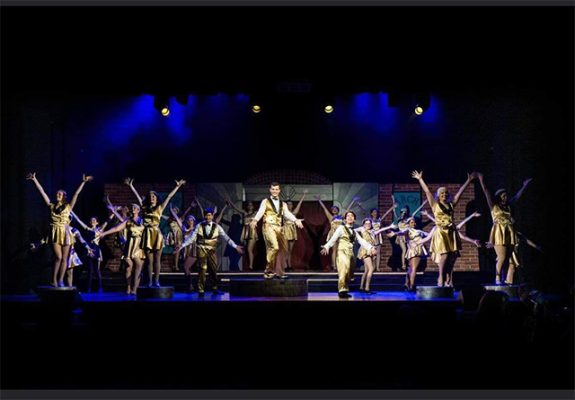 The Hills Musical Theatre Company are based at Balcombe Heights Estate however their productions are held at Model Farms High School. The audience is seated around tables and encourage to bring their own soft drinks and nibbles to enjoy during the show. There is also a small canteen run by the Theatre Company as well. All funds raised by ticket sales goes back to the company to stage their productions.
Earlier this year, my twin daughters and myself went to a matinee session of the Hills Musical Theatre Company's production of High School High. We were blown away by the level of talent of the cast and crew and my daughters declared the production as being far better than the Disney movie version. The girls summed up the afternoon as "epic" and have been asking to see the musical with the "cool cheerleaders" ever since!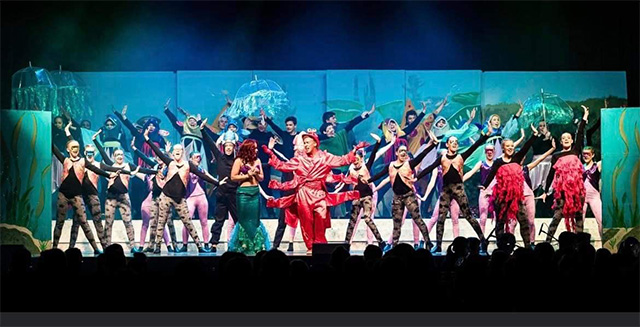 The Hills Musical Theatre Company is run completely by volunteers who are passionate about musical theatre and wanting to create opportunities for locals to experience the magic of theatre and stage craft. Members can participate in all the elements of production from singing, dancing and acting on stage, to set construction, lighting, sound, costumes, front of house as well as directing, musical directing and choreography. There is a role for everyone regardless of age or ability!
The Hills Musical Theatre Company's second show for the year is the The Sound of Music. The season runs from 4 November to 12 November. My daughters and I can't wait to see it!
If you are looking for a fun evening/afternoon out, then I encourage you to support community theatre and to purchase tickets to the upcoming performance. You won't be disappointed!
For more information on the Hills Musical Theatre Company or to purchase tickets go to www.hillsmtc.com