The Sydney Hills Garden Competition was run again in 2022 as part of the Orange Blossom Festival. Steeped in history and intricately linked to the Hills Shire, the first competition ran in 1959 as the brainchild of Councillor Eric Mobbs. It became the forerunner of the Orange Blossom Festival, so has a significant place in the cultural history of "The Garden Shire".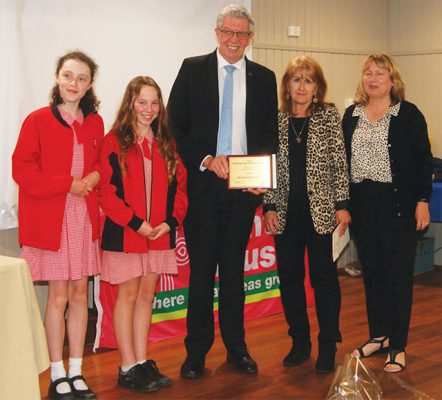 Hills residents, businesses, schools and institutions entered their gardens for spring judging and what a great year. Gardens entered into the competition were judged in their spring glory from mid-September culminating in an award ceremony honouring prize winning gardeners held at the Harvey Lowe Pavilion in Castle Hill on September 23rd. Special guests at the event included David Elliott MP (member for Baulkham Hills), Ray Williams MP (member for Castle Hill) and Mark Hodges (Deputy Mayor, The Hills Shire Council)
Gardens were judged by professional and experienced horticulturists and gardening experts Lucia Fowler and Peter Whitehead. Lucia was owner of the Garden Centre at St Ives for many years before retiring and Peter had the very popular garden centre at Turramurra. "Thank you so much for the opportunity to be a judge at this year's Sydney Hills Garden Competition. I thoroughly enjoyed the experience – met some wonderfully passionate people and saw some amazing gardens".
The Garden Competition is run each year by The Rotary Club of the Hills-Kellyville and has a variety of categories for gardeners from small Town Houses to residential gardens, to gardens of industrial, commercial and retirement complexes. The garden competition is open to gardens located in the Hills Shire and adjoining parts of surrounding suburbs.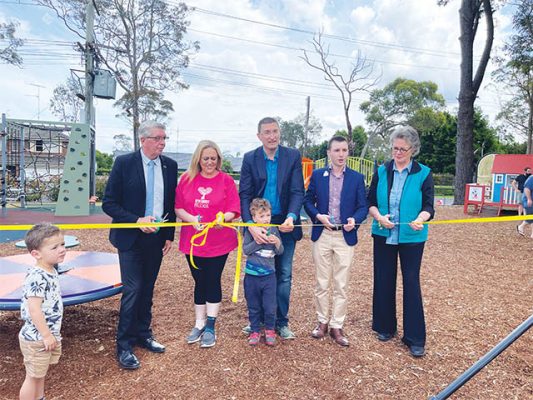 The last few years have seen a record number of entries coinciding with huge interest in our homes and gardens and there were a host of new entrants this year including these:
• Champion of Champions Garden of Dale and Chris Brown shown with Rotarian John van den Burg. A historic house in Castle Hill surrounded by beautifully maintained gardens full of interesting, sometimes quirky features, Receiving their award from Deputy Mayor, Mark Hodges (pictured left)
• The Environmental Awareness Award was won by Kellyville Public School. The award given by Ray Williams MP was accepted by Teachers and students involved in the school garden (pictured right)
• The George Eric Mobbs Award for Excellence in Gardening was won by Jim Anderson with a special award from the Deputy Mayor, Mark Hodges, and Garden Competition organiser Keith Stapley.
• Denis and Jennie Fleming have created this delightful backyard in Kellyville. Apart from the well-tended gardens and lawns it is full of Denis' creative efforts using all manner of discarded materials to populate the place with the most unexpected features.
• Not all workplaces need to be dull and boring. This Goodman Properties complex in Castle Hill is a good example of well-planned landscaping and effective maintenance.
• Rotarian John van den Burg with ninety something year old Joy in her garden in Castle Hill. Joy finds great pleasure in looking after this bright, colourful garden.
• Beautiful gardens large and small were seen throughout the Sydney Hills Garden Competition (pictured top).
The Rotary Club of the Hills-Kellyville not only holds events in the local community, it also raises funds for numerous programs far and wide, from the Hills area to outback Australia to overseas communities with specific needs. To be part of an inspired group that are making a difference, contact the club though our website or Facebook page.
The Sydney Hills Garden Competition is an Orange Blossom Festival Event.