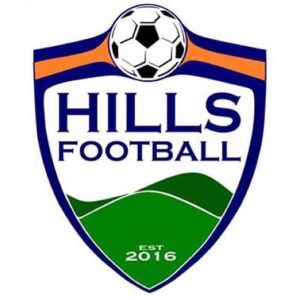 Registration is now open for the 3-day 'school holiday' football clinic by the Hills Football Development in collaboration with the Hills United Football Club (HUFC) in mid-July 2023.
Hills Football Development runs programs and events and is managed by both Hills Football and the HUFC.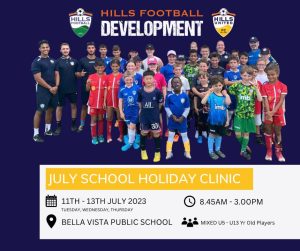 Interested players will have the chance to interact with players from the HUFC.  As per HUFC's Facebook announcement on the 4th of June, the football clinic "is designed to cater to ALL SKILL LEVELS and is centred around participants having FUN!"
The 3-day program is co-ed and welcomes children from The Hills aged 5 to 13 years old.  A series of training, drills, games, and tournaments awaits the young players.
The football clinic will begin on the 11th of July, Tuesday, and will conclude on the 13th, Thursday. The children are up for a lengthy game as the program starts at 8.45 AM and ends at 3:00 PM each day.
Cost starts from $180.00 AUD for the 2 days while $265.00 for the entire 3-day program. To register online, visit Hills Football Development SCHOOL HOLIDAY PROGRAM.
Information such as name, club, emergency contact number, and the payment section, among others, is available in the link.
The program's venue is the Bella Vista Public School, located at 83 Free Settlers Drive
Bella Vista NSW 2153.
Image credit to Hills United Football Club.