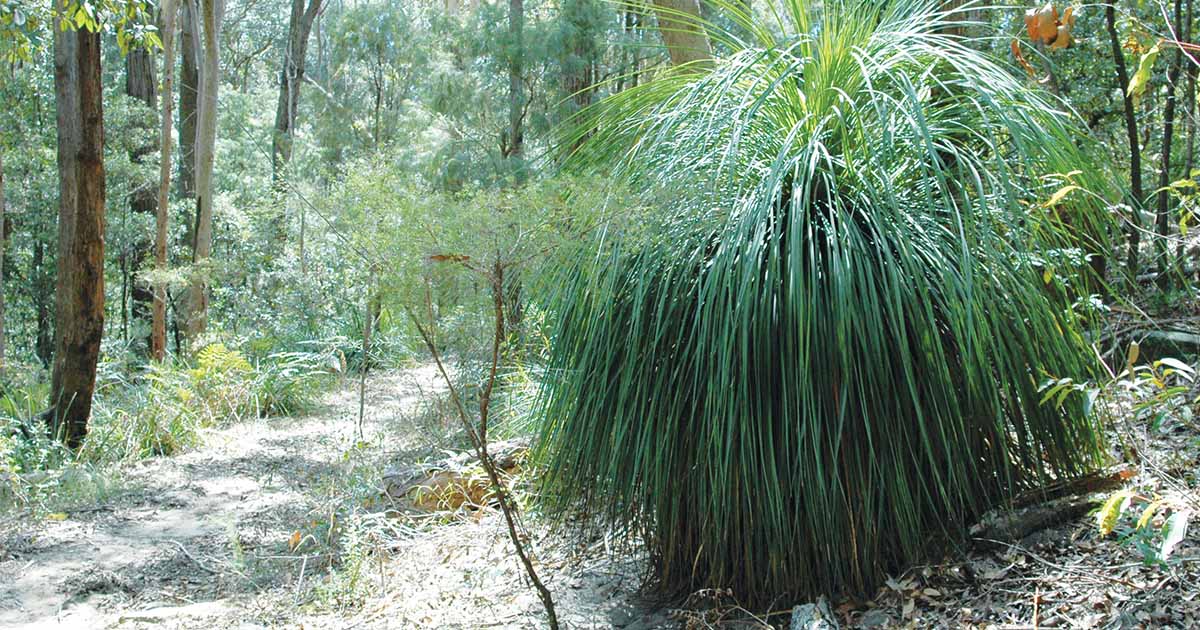 Probably by now the Forest Grass Tree (Xanthorrhoea media) has reached the end of its August to March flowering period.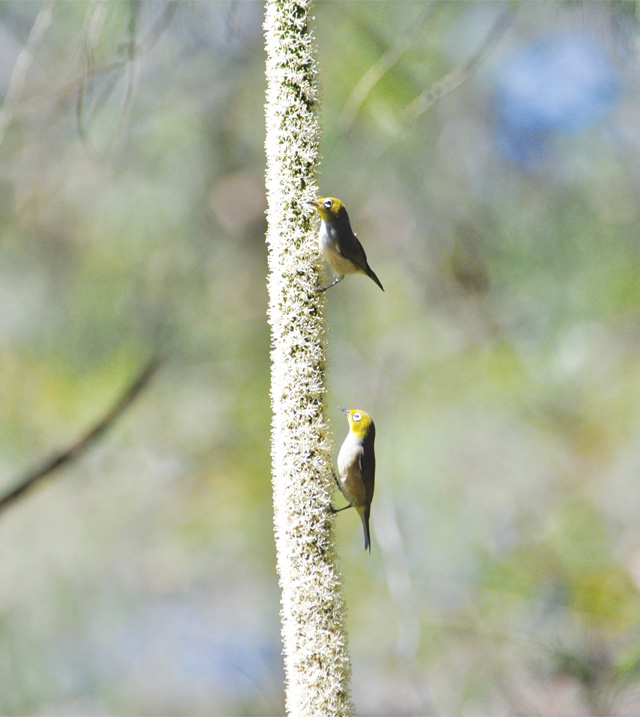 One day recently whilst walking along part of the Murri-Yanna Track beside Darling Mills Creek, a group of this unusual plant was growing on the nearby steep slope adjacent to the track. Its typical habitat is along exposed sandstone ridges and hillsides and can be seen in many bushland areas of the Hills District. Some still had the long stalk protruding from the centre of this tufted plant with many tiny flowers clustered along the uppermost section of this stalk. These stalks can grow up to a height of 2.5m.
We were fortunate enough to see a pair of Silvereyes feeding on the nectar from these tiny flowers.
The Grass Tree can be found in abundance in any of the more accessible bushland areas of The Hills Shire including Bidjigal Reserve.
This Reserve and its surrounding bushland has numerous tracks and trails starting at its many entrances in the suburbs of Baulkham Hills, Carlingford, Castle Hill, Northmead, North Rocks and West Pennant Hills.
One of the tricks that casual bush walkers aren't aware of, is to look beyond the track itself; that is to look to the left and to the right as well as upwards; for this is where some of the most interesting features can be found. Nevertheless, it is still important to be aware of the track along which you are walking.