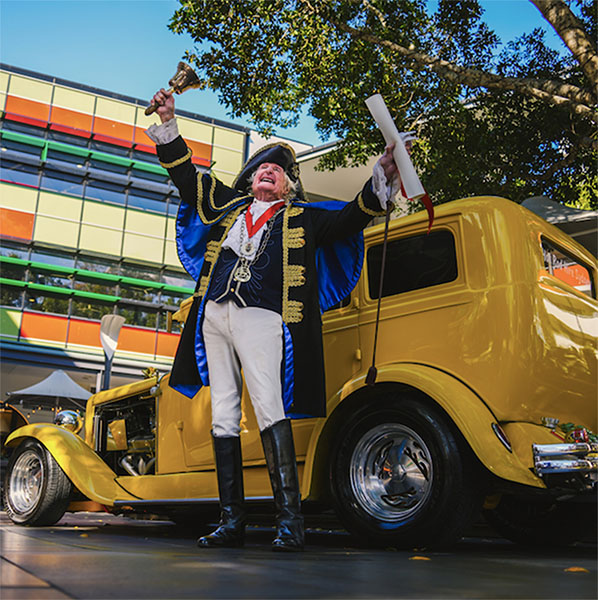 This year's Orange Blossom Festival will be turning back the clock with a street parade and its very own World-class Town Crier Graham Keating.
The first recorded town criers were in the United Kingdom over 1,000 years ago when they would draw people together to hear proclamations, edicts, laws and news of victories, births, deaths and plague.
When Graham Keating strides down Market Street at Rouse Hill ringing his bell and calling "Hear Ye, Hear Ye, Hear Ye" it will all be good news. The 82-year-old with his beautiful booming tones has travelled the world with his official regalia. He studied arts/law at university and then moved around Australia working on cattle stations and fishing trawlers before landing at the ABC where he worked as a writer and narrator.
He started acting and picked up roles on television classics of the '60s such as Skippy the Bush Kangaroo.
Graham's first taste of being a town crier came in 1975 during his nearly 10-year stint as entertainment manager at the now closed Old Sydney Town on the Central Coast.
He said he loved the role and would often be approached by overseas visitors who would tell him he should compete internationally, especially in Britain, Canada and the East Coast of America where Town Crying is an art form.
Since being appointed the Town Crier or the City of Sydney in 1986, a post he still holds, Graham has won the World Championship of Town Criers five times. He has also won the Nova Scotia International Challenge three times and the Australian National title 16 times.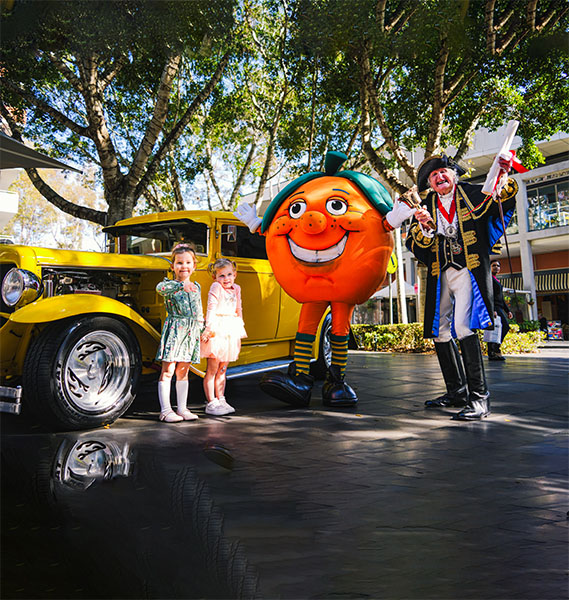 His well-rounded voice has been heard by many Heads of State including President Bill Clinton and also football legend Pele, John Farnham and Bill Gates.
"I meet so many people from all over the world and it is so fulfilling, " says Graham.
In 1991 Graham led the Orange Blossom Festival parade down the middle of Castle Hill on horseback. "It was a magnificent parade," he said. "There were so many people lining the street, it was four or five deep.
There was so much enthusiasm and excitement. I am really looking forward to this year's Orange Blossom Festival at Rouse Hill Town Centre."
While Graham won't be on his trusted mare Rosetta he will be in full voice, summoning people to a festival of fun. "The purpose of Town Crying is to further the bonds of friendship, harmony and understanding between Nations and Peoples of the World," he says in his beautifully modulated voice which almost echoes around the market square at Rouse Hill.