All
Library / Museum
Hawkesbury Regional Museum: Fred Watson's talk on John Tebbutt's Telescope
The talk will focus on lenses, an old telescope, and the legacy of remarkable Hawkesbury astronomer.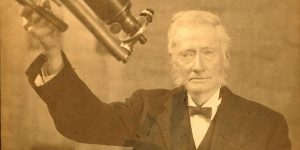 John Tebbutt, the Hawkesbury astronomer, discovered the "Great Comet of 1861."
---
The Hawkesbury Regional Museum will host a talk featuring Fred Watson and his insights on John Tebbutt's telescope on 12 August 2023.
Appointed as Australia's first "Astronomer-at-large" in 2018, Watson has been acknowledged worldwide since the 1980s due to his profound contribution to the use of fibre optics in the field of astronomy.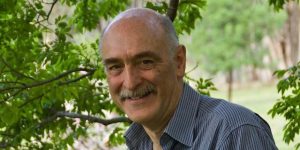 John Tebbutt is a renowned astronomer and a Hawkesbury local. He also contributed to Australian and international astronomy as he discovered the famous "Great Comet of 1861." The telescope that Tebbutt was manufactured by a Dublin optical company in the 19th century, as per the Museum. In turn, Watson worked at the company's successor.
According to the Hawkesbury Regional Museum, the talk will focus on "…[A]ustralia's Astronomer-at-Large, Fred Watson, began his career working there, and in this entertaining and fully-illustrated talk, he presents an insider's view of the Grubb company, its origin, flourishing and eventual demise, as well as the exciting story of today's giant telescopes."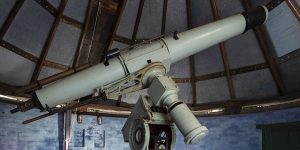 The talk and other in-person and virtual programs and events are part of an upcoming nationwide event called National Science Week 2023 from 12 to 20 August. The week aims to celebrate science and technology in various places of learning, such as universities, schools, museums, and libraries.
It is free of charge. RSVP can be made via Eventbrite via this link: Talk: Fred Watson on John Tebbutt's Telescope.
The talk will be at The Tebbutt Room, Deerubbin Centre, 300 George Street Windsor, NSW 2756.
Image credit to Hawkesbury Regional Museum.