All
Art & Entertainment
Hawkesbury Now 2023: Art Fair
Mark your diaries for this year's art fair at the Hawkesbury Gallery featuring works made by local Hawkesbury artists.
This year's Hawkesbury Now, formerly known as Art Fair, will soon be ready for exhibition at the Hawkesbury Regional Gallery starting Friday, 27 October 2023.
The coming exhibition will run until Sunday, 3 December this year. It will feature various traditional and contemporary creative works in mediums such as ceramics, drawing, glass, painting, printmaking, and woodwork made by people in the Hawkesbury region and beyond.
"Hawkesbury Now (formerly Art Fair) is an annual exhibition program that celebrates the creativity of artists and makers working in the Hawkesbury and the wider North-west regions of Sydney," the announcement indicated.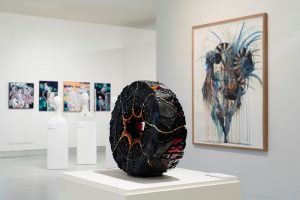 The Hawkesbury Regional Gallery is on the Deerubbin Centre's first floor, located at 300 George Street in Windsor, NSW, 2756.
The Hawkesbury Now 2023 is free of charge. Reservations can be made online via Eventbrite here.
The exhibition succeeds 'Virtue Without Stain,' an art exhibition by Western Sydney-based artist Liam Benson and curated by Richard Perram OAM. It remains open until Sunday, 22 October.