All
Hawkesbury City Council
Hawkesbury City Council seeks your say on BMX tracks designs
The feedback window is only open until the 6th of August.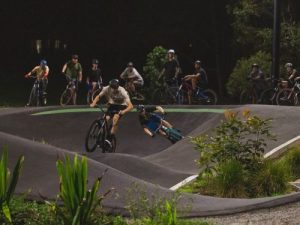 The Hawkesbury City Council (HCC) is encouraging residents to send their comments regarding the draft designs of two upcoming BMX pump tracks until 6 August 2023.
The first track will be built at Peel Park, located in North Richmond. Additional information about the design and the survey can be accessed here: Peel Park BMX pump track. The park had a similar pump track. However, it was replaced due to asbestos contamination in 2021.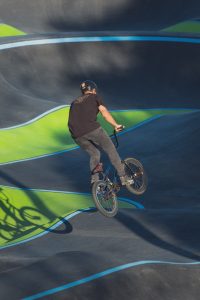 The second BMX pump track will be at the Colonial Reserve in Bligh Park at South Windsor, located near the intersection of Colonial Drive and Guardian Crescent. See Colonial Reserve BMX pump track. 
According to the Council, "[i]n March and April 2022, Bligh Park and South Windsor residents were given the opportunity to choose whether they wanted a BMX pump track or a skate park, and whether they wanted it at Colonial Reserve or at Mileham Avenue Reserve."
The 2022 survey garnered 900 responses, the majority (60%) of which voted for the BMX track.
HCC commissioned Dirtz to design the two upcoming BMX tracks. As per Dirtz, they have designed and constructed at least 120 tracks and facilities catering to mountain bikes, pump tracks, and BMX for competitive and recreational use.
George Bertoncello, Parks Officer from the Capital Works – Hawkesbury City Council, will receive the community feedback. The survey opened on 3 July and will conclude at 11:59 PM on Sunday, 6 August 2023.
The BMX pump tracks plans will undergo a series of processes. As per the Hawkesbury City Council, the Community Consultation will be followed by reviewing the feedback. On September 2023, the design will be finalised, and the additional budget, contract, and construction details will soon be announced.
Mayor Sarah McMahon from the Hawkesbury City Council said there was an apparent demand for pump tracks, riding trails, and bike paths in the Hawkesbury district.
 "Everywhere I go, residents tell me we need more BMX pump tracks in the Hawkesbury," Mayor McMahon said.
"That is why we are creating a range of new and improved bike riding opportunities for Hawkesbury residents and visitors over the next few years.
"Woodbury Reserve will get an exciting BMX pump track and formalised riding trails, with work scheduled to start later this year. And soon Peel Park and Colonial Reserve will also receive their own modern pump track facilities.
"For road and path riders, we will complete the shared path link between Windsor and Richmond with a new pedestrian and cycling bridge over Rickabys Creek, and extend the shared path from North Richmond with the Kurmond to Kurrajong cycleway. These are both WestInvest projects and designs for these projects are well underway."
"These are just some of the ways that we are creating more opportunities for locals to get outdoors to stay fit and healthy and have fun."
Image credit to Hawkesbury City Council.