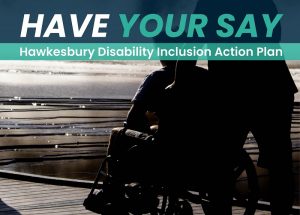 Hawkesbury City Council seeks the community's feedback on a still-developing Disability Inclusion Action Plan 2023 – 2026 starting Wednesday, 30 August 2023.
The Council intends to "provide a clear framework and pathway towards building a safe, accessible, and inclusive Hawkesbury for all residents and visitors."
It will be based on and guided by the feedback and experiences of the community members regarding Hawkesbury's accessibility and inclusivity, according to the Council.
In addition, the draft Action Plan intends to improve and focus on the following:
community attitudes and behaviour toward those with disability

systems and processes to be more accessible and inclusive

increasing employment opportunities and improving support for those with disability seeking employment and engaging in employment

building more liveable communities.
The draft is expected to be submitted to the Hawkesbury City Council's Leadership Teams by October 2023. By November this year, the Draft Plan will be presented at the Councillor briefing session.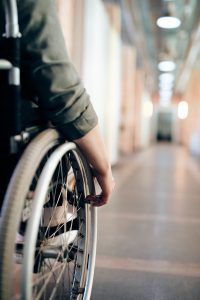 The online survey will remain open until 30 September 2023, which can be accessed via the Council's Your Hawkesbury Your Say's website here. Survey participants will have the chance to win a $100 gift card.
Comments, submissions or feedback for consideration in the plan may also be submitted by phone at 4560 4444 or email [email protected] or by post to the General Manager, Hawkesbury City Council, PO Box 146, WINDSOR NSW 2756 until Friday, 29 September 2023.
In 2017, the Council devised the Hawkesbury Disability Inclusion Action Plan for 2017 to 2021.
Three Hawkesbury City Council pop-up sites throughout the region can accept the community's feedback, namely:
Thursday, 7 September | 10 AM – Noon. 
Colo Heights Community Pop-up at Colo Heights Hall, 2996 Putty Road, Colo Heights
Friday, 8 September | 1 PM to 5 PM
Hawkesbury Wellness and Suicide Prevention Day Event at Richmond Park, Richmond
Sunday, 10 September | 10 AM to 2 PM
St Albans Market, at Wharf Street, St Albans