Completing the Kokoda Trail had long been on the mind of Michael Braund, the local owner and Managing Director of GJ Gardner Hawkesbury – so when members of the GJ Gardner head office had suggested taking on the difficult trek for charity, Michael immediately put his hand up.
"One of the charities is Legacy who work with veterans, families of veterans and people who have worked in the force," Michael says. "The other is MATES in Construction, which is all about the people in our industry who have committed suicide. And they're all our peers. So Kokoda was mentioned and I thought 'What other fitting purpose, really?'"
The GJ Gardner Homes NSW Kokoda Track team comprised 16 staff members from 7 franchises who took on the gruelling trek from the 5th-14th of August. Their goal was to raise $120,000 for the two charities; at time of writing, the team has exceeded their goal with $147,540 raised for Legacy and MATES.
Awaiting Michael and the rest of the GJ Gardner team was the difficult 96km, single-file trail in eastern Papua New Guinea that was the site of a battle between Australian and Japanese forces during World War II. After months of training and preparation that Michael fitted around a loaded work schedule, he was well on his way towards the starting point of the famously tough trek. He says: "I was working hard that week before I had to go, so I wasn't really thinking about it too much. But in PNG that morning, getting on a small plane to travel over to Kokoda, the nerves started to kick in a little bit."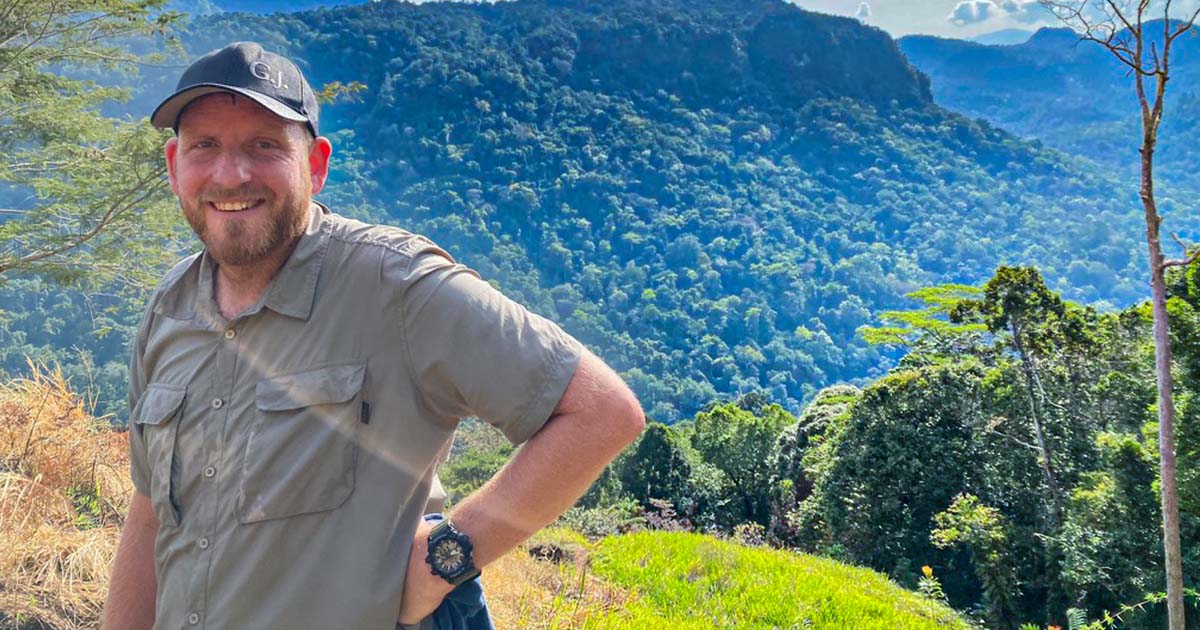 Besides the difficult terrain, one of the greatest challenges for Michael was the consistency needed to complete the whole 10-day program. He says: "Getting up every morning at 5am and doing it again, even when you've got tired legs is difficult. It's about getting that mental state to keep doing it."
Despite how tough the trip often was, Michael found solace in the people he was travelling with, such as Rob McLeod and Simon Curtis. "I don't think I could have asked to do it with any better people," Michael comments. "You'd get into conversations with people you knew and have a chat about family and life, all that type of stuff. If no one was talking about anything, it seemed that day went longer. But when you're talking, maybe that 10 minutes feels like 1 minute. So that made a big difference, getting close to everyone in those last few days."
Upon returning home, Michael's not had much time to reflect on the whole experience: "I haven't even sat down and had a good think about it. I have thought about how bad it is in PNG with poverty and unemployment; that hit hard." He says. "But we're hoping to do a bit more over there as a whole franchise which would be good. And I would love to try and think of what my next challenge will be."
If you're in the construction industry and struggling, call the MATES Helpline at 1300 642 111 or visit https://mates.org.au. Call Lifeline at 13 11 14 for general mental health help.