Gunderman is finally on the map now that it has a new sign to let travellers know Gunderman is not part of Spencer. This tiny community is nestled between Spencer and Wisemans Ferry as you meander alongside the banks of the mighty Hawkesbury River.
Gunderman has so much to offer and caters to all age groups. You can go bush walking, rock climbing, mountain biking, swimming, fishing, canoeing, boating or water skiing on the mighty Hawkesbury River, enjoy a family picnic, or dine at the local Wombat Café.
The Wombat Café is located 10 km from Wisemans Ferry on Wisemans Ferry Road or 14.6 km from Spencer and has an amazing country vista with the backdrop of the Hawkesbury River and the distinct sandstone cliffs.
The Wombat Café offers friendly country hospitality and delicious home style cooked meals made fresh daily and are famous for their delicious homemade pies, sausage rolls, cakes and pizzas.
There are a plethora of Airbnbs in Gunderman as well as the Rosevale Caravan Park which is a 50-acre property situated on the beautiful Hawkesbury River about 75 km from Sydney and Gosford, offering camping and cabin sites and makes a great escape to unwind from the hustle and bustle of busy life.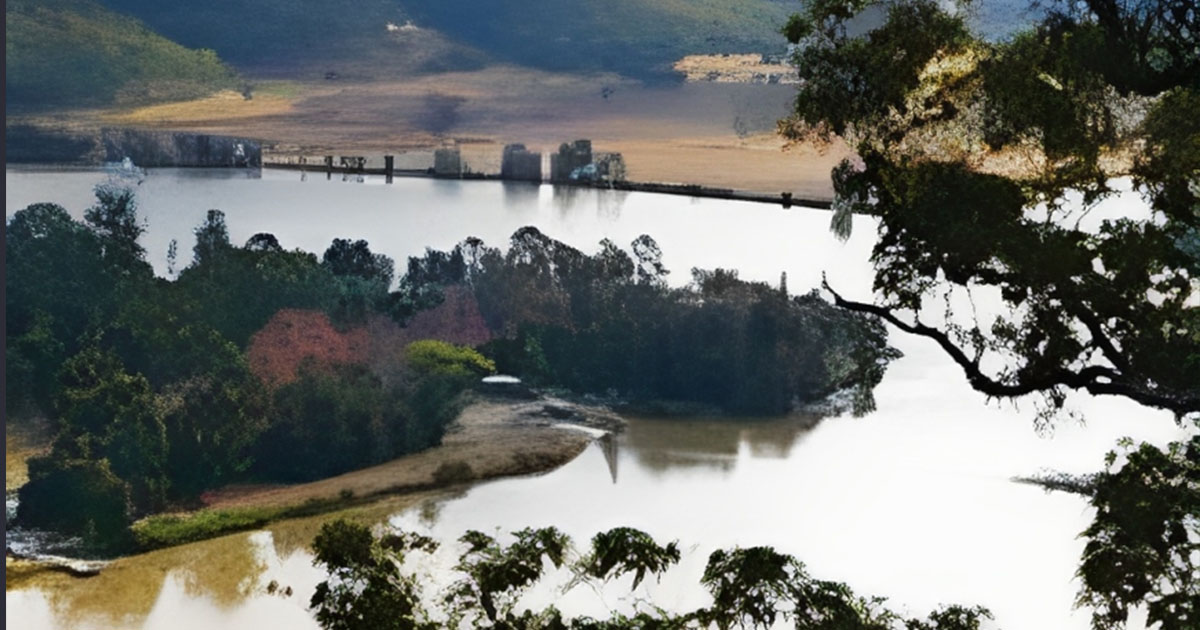 The historic and cultural significance of this area includes the Lower Hawkesbury Wesleyan Chapel site (6445 Wisemans Ferry Road) for its association with the development and practice of Wesleyan Methodism and with early European settlement along the Lower Hawkesbury.
The stone chapel built in 1855 and is the oldest intact usable stone chapel of this era in the Lower Hawkesbury.
The Chapel is now home to the Lower Hawkesbury Historical Society (DLHHS) formed in 1983.
The DLHHS holds meetings with guest speakers such as Kate Grenville and Dr Grace Karksens on the last Saturday of every second month and excursions are arranged on alternate months including the now world heritage-listed Convict Trail, Finch's Line, the original crossing location of Wisemans Ferry, Half Moon Farm, and visits to the sites of local aboriginal rock art and engravings.
Gunderman adjoins the Dharug National Park and boasts the historic significance of the national heritage listed Convict Trail/ the Great North Road built between 1826 and 1836 on its doorstep.
This is a great walk starting at Devines Hill with a mixture of historic remnants of the Old Great North Road such as stone walling, culverts, quarries, buttresses, chiselled and blasted rock faces and hand hewn drains.