Michael and Louie Estephan at Glenorie Stockfeeds are getting ready to help their community prepare for fires, with a range of Aussie Pumps.
"When we saw the difference between the Aussie Fire Chief and the same sized Davey pump, we couldn't believe how much better the Aussie Pump is!" said Michael.
"The Aussie had 25% more performance than the competition. When you add other features, as well as the 5 year warranty, we were absolutely sold," said Louie.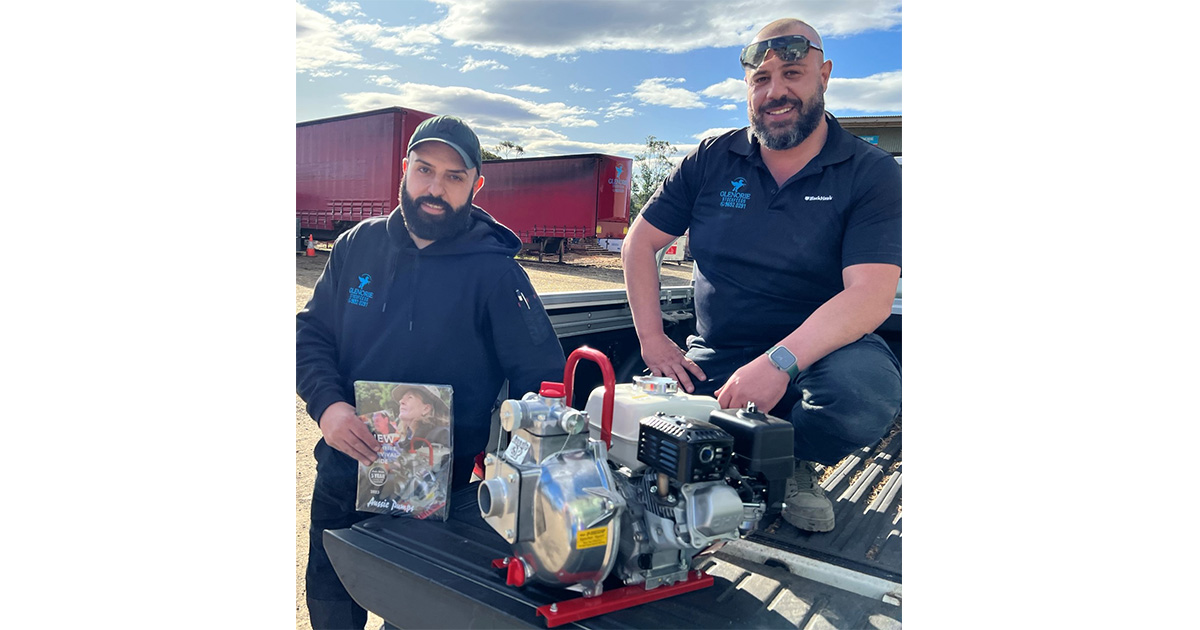 The Estephan brothers have done remarkably well since they set up Glenorie Stockfeeds. With their range of tanks, hose kits and the world's best lightweight portable fire pump, they're ready to help people as we move into what could be a catastrophic summer. Pick up your FREE copy of Aussie's Bushfire Survival Guide.
"Going with the Aussie Pump range is a no-brainer," said Michael.
Further information, call Michael, Louie or Michelle at Glenorie Stockfeeds, 73 Cattai Ridge Rd, Glenorie, 02 9652 0520.