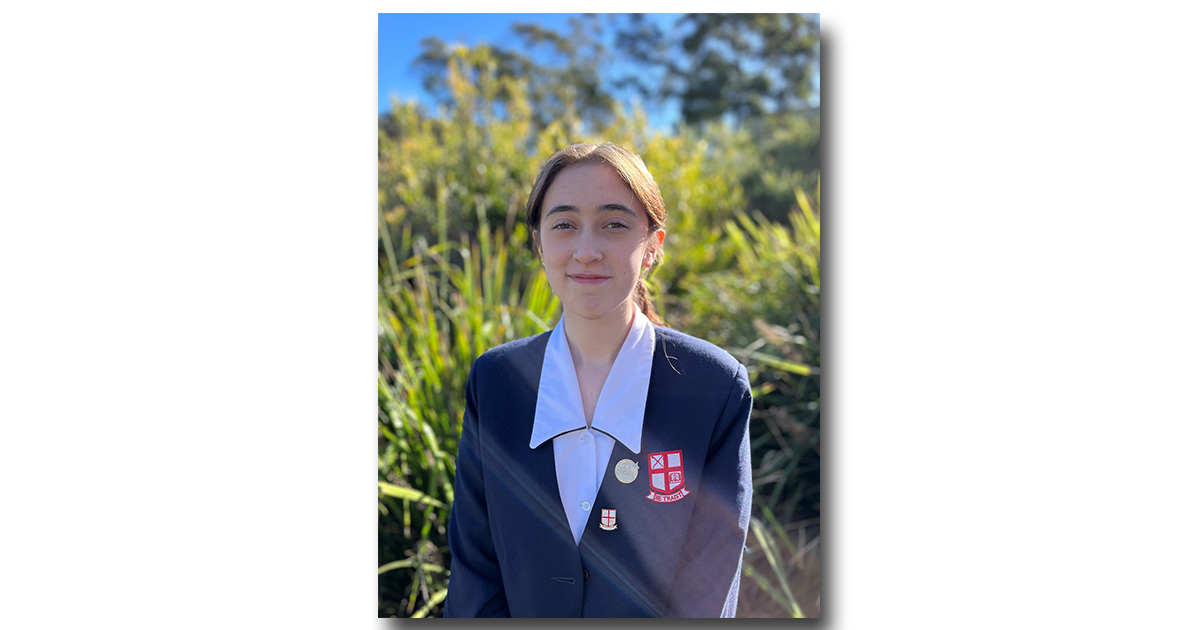 Gemma Oaklands loves history and the Year 11 Northholm Grammar School student has just won the ultimate prize, the Premier's Anzac Memorial Scholarship for 2023.
Earlier this year Gemma was selected as a Hills High School Anzac Ambassador by the Castle Hill and District RSL sub-Branch and spoke before thousands of people at the Dawn Service.
To apply for the Premier's Anzac Memorial Scholarship Gemma had to submit a personal 1000 word essay describing why she wanted to be awarded the scholarship, what qualities she possessed to make me her a suitable candidate, how she contributes to her community and why she believes commemorating and learning about ANZACs is important.
Gemma, who is currently studying Modern and Ancient History in Year 11, told the Hills to Hawkesbury Community News: "I am a highly passionate history student, particularly in Australian history as my great-grandfather was an Anzac who served in the Second AIF."
Her paternal Great grandfather was Private Stewart Arthur Catton who served in Tobruk in World War 2. The family still has the photo journal he compiled during his years of service.
Gemma says she hopes the trip will expand her knowledge of Australia's global role in peace and conflict and "deepen my understanding of Australian history to commemorate the ANZAC soldiers who fought for our country."
The two-week Study Tour has been organised by The NSW Government Office of Veterans Affairs and it will take her to Darwin and Singapore to visit significant places relating to the history of the Second World War during the Spring holidays.
She and the other Scholarship winners from NSW will find out more this Monday (3rd July) when they meet the organisers at the ANZAC Memorial.
"I am so intrigued and so excited," said Gemma.
"I am really looking forward to the trip, particularly the learning experience of something I am very passionate about. I am excited to be given this opportunity to travel with and learn directly from a military historian and experienced History teachers."
The trip will come after her Year 11 exams and before she transitions into Year 12. She says she has found being a Hills Anzac Ambassador an "amazing learning experience"
"I have furthered my learning and acknowledgment of the importance and responsibility of the ANZACs and their contribution to Australian history. I have also learnt about the importance of ensuring the legacy of ANZACs continues to inspire generations and how the ANZAC spirit is everpresent within Australia."
She says she is looking forward to the study tour and like her great grandfather will be keeping a journal.