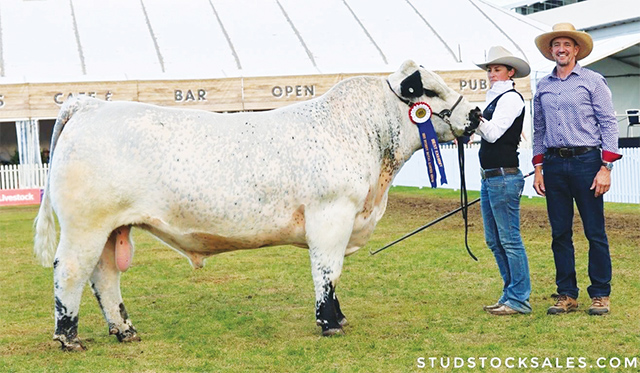 Damien Sotter living in Galston on acres was 16 years of age when he started a Murray Grey beef cattle stud with a foundation cow from Newstead at Oberon, he was a student at James Ruse Agricultural College and was involved in the preparation of the schools stud cattle and steers.
He went on to graduate from University of Western Sydney with a degree in Systems Agriculture at age 25 he took up a position as farm manager for a cattle property in Oberon developing the herd and forming a successful Angus beef cattle stud for the owners over 15 years, he bought his own property near Oberon in early 2000's and has formed a Angus and Speckle Park beef cattle studs. The Speckle Park breed was developed in Canada from composite British Breeds of beef cattle, and introduced to Australia about 16 years ago and have really made their mark in the Australian Beef industry, we have more Speckles in Australia now than Canada does.
Damien visited Canada and USA doing a tour of prominent breeders for both Angus and Speckle Park cattle and of particular interest the genetic background of the development and on going herd improvement that the availability of genetics provides to the breeder today he also runs a business in Bathurst Beef Genetics where he with his son Max offer a range of services to the beef cattle industry.
This year the Speckle Park breed was the feature breed at the Sydney Royal Easter show, and 260 head were entered, a WORLD RECORD.
A delegation from North America said they have never had such a number at a show so the winners are the best of the best.
Damiens stud is BLUE SPARK SPECKLE PARK and he entered a bull Blue Spark Strikes Twice S12 and he went on to win Grand Champion exhibit. It is a very proud moment and confirmation of his breeding skills.