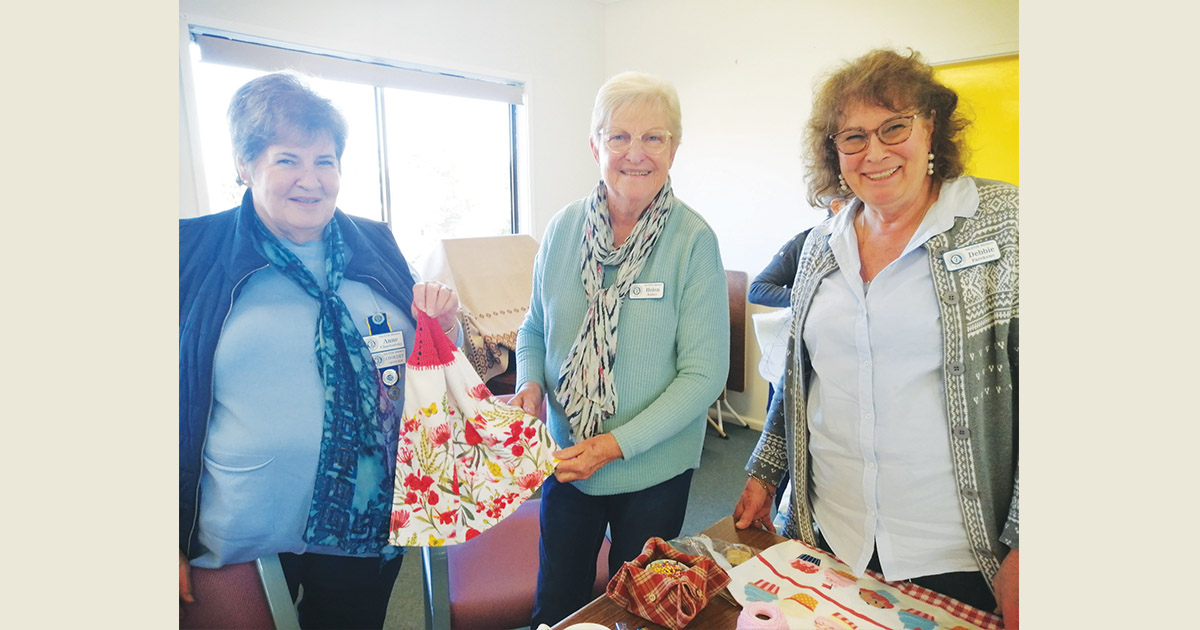 Our June meeting was held recently. After our business meeting the sewing machines and crochet hooks came out as we are starting to make new items to sell on stalls or donate to those in need. Popular items being made include Microwave Bowl Covers, which make heating a bowl of food easy, and also make it easy to transfer the hot bowl to the table.
Hand towels which have a crocheted top and a handle are very useful in the kitchen, and we never have enough to sell. Some pretty towels and coloured crochet cotton are being put to good use.
We hope to hold another stall later this year, and will be doing more sewing and knitting on our Craft Day 28th June.
We held a mini morning tea, and donated to the Cancer Council, and we enjoyed a visit to the historic church at Ebenezer, where we had a guided tour and morning tea. We will be holding a Fashion Parade in September, so we will have details of this next month.
Our next meeting will be held Wednesday 12th July. We meet at the Galston Community Health Centre, cnr The Glade and 17 Arcadia Rd, Galston. Please arrive at 10am for a cuppa, followed by our business meeting. We plan to hold a Latvian Lunch.
Visitors are very welcome to attend this meeting, and our craft days.
The photo shows members with a pretty hand towel. The Country Women's Association is the largest women's organization in Australia. Funds raised support the welfare of women, children and communities. We are always happy to receive yarn and fabrics for charity sewing and knitting. Some members make delicious jams and pickles for fund-raising, and would be happy to collect fruit from your garden if you have a glut.
More details from Jann – 0439 222 217 or Patricia – 0412 948 787.