Over 150 people packed the Hills Shire Council Chamber and the lobby at the recent general council meeting to show their concerns for plans for Fred Caterson Reserve at Castle Hill.
The vocal crowd was asked to be quiet several times during the agenda item which took up nearly 90 minutes to hear after Hills Councillor Mila Kasby tabled a petition by Friends of Fred Caterson Reserve containing 16,123 signatures.
She put forward a motion (seconded by Clr Ryan Tracey) for council to accept the petition and organise a further public briefing on the Fred Caterson Reserve Masterplan.
Residents are concerned over council's agreement with Eastwood Rugby Club to use the former pony club area at Fred Caterson Reserve saying they are against public open space being used exclusively by the club, with possible plans for three playing fields, a grandstand, clubhouse, gymnasium, parking, and media facilities in an "ecologically precious place".
Clr Kasby said: "Residents are not against the Masterplan as a whole …but they say what is planned for the former Pony Club site is completely over the top. We're not talking about community playing fields here. This development threatens the very character of the Reserve forever."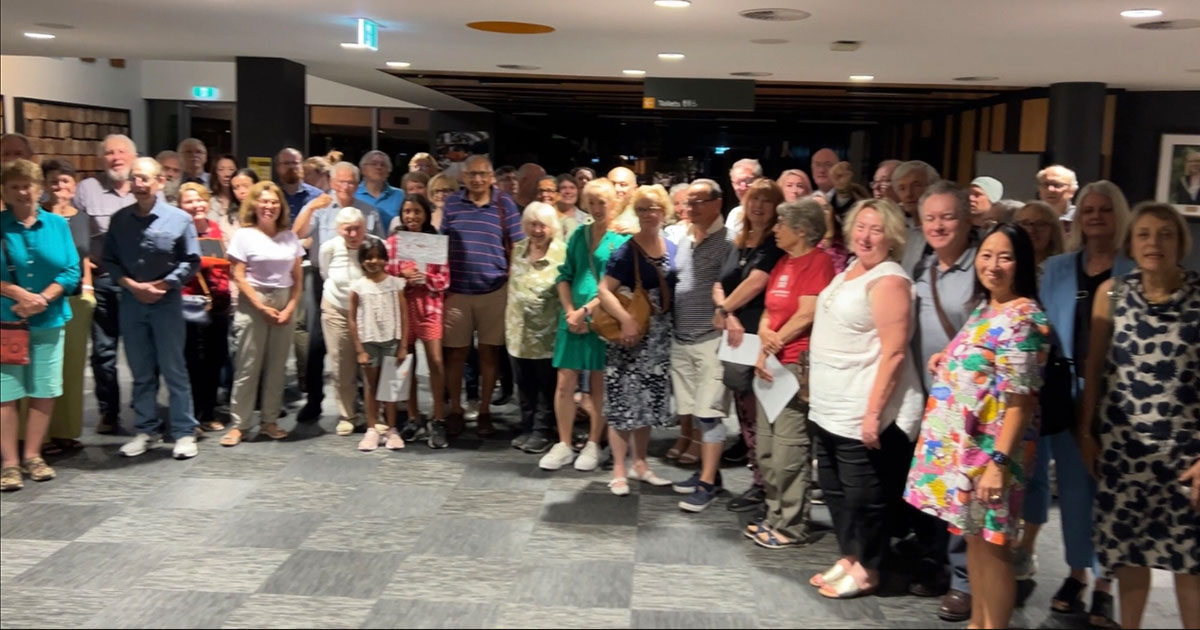 Glenhaven resident Brendan Meller spoke for the motion saying: " A significant number of residents are deeply concerned about this development. Council must hold a public briefing on the Fred Caterson Master Plan, it will reduce the anger and frustration that the community is feeling due to the lack of consultation." He said he was all for community sport but said the plan "effectively privatises our community space".
Chairman on the Board of Directors of Eastwood Rugby Robert Cusack spoke against the motion saying it was an exciting project for the club's district which stretches from Ryde to Wisemans Ferry.
He said the Premier club ran seven male and three female teams plus six junior clubs which would use the grounds along with local schools.
Both Clr Mitchell Blue and Jerome Cox accused the Friends of Fred Caterson of scaremongering, saying their website contained inaccurate information. Clr Cox said he would be surprised if half the people who signed the petition were local.
The motion containing 9 points including accepting the petition and holding a public briefing was lost (2-7).
Following the meeting Hills Shire Mayor Peter Gangemi said the proposed fields at Fred Caterson Reserve "will provide the local community with the active recreational space they need".
"Like any project within The Hills, the Fred Caterson Reserve sports fields will only proceed if it complies with environmental and planning legislation, and Council is developing a proposal that minimises impacts to the environment and surrounding residents."
He urged residents to keep updated with the Fred Caterson Reserve upgrade through "official information sources". He said the Council website contains the best information "on our latest concept plan."