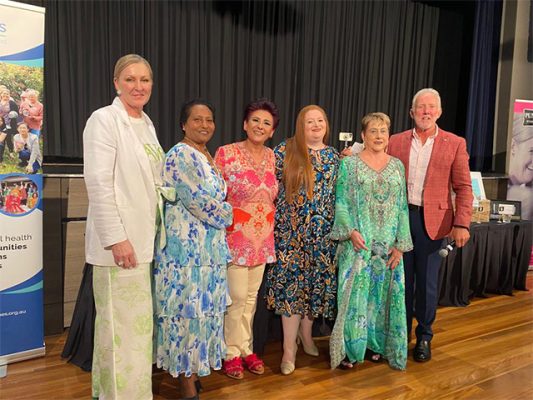 The Positive Vibes Foundation gave itself a stylish funding boost with a recent fashion show held at Castle Hill RSL.
The money raised at the event will help Positive Vibes Foundation (PVF) renovate its meeting place at the Balcombe Heights Estate at Baulkham Hills to cater for bigger groups including the very popular Hills Women's Shed. The show featured fashion from Leilani Boutique with shops at Cherrybrook and Baulkham Hills with volunteer models.
The Hills Woman's Shed is an initiative of the Positive Vibes Foundation (PVF) and is a place where women can interact, share their stories and undertake activities/programs and workshops in a safe environment.
PVF runs programs to promote positive mental health in communities and runs a youth forum, a dog visitation program at aged care centres and regular mental health workshops.
To find out more visit www.positivevibes.org.au or visit the Hills Women's Shed Facebook page.