A family has been reunited with the ashes of their beloved aunt – thanks to the quick-thinking actions of a police officer more than 30km away – following devastating floods in the Hawkesbury region.
On Friday 4 November 2022, Ku-Ring-Gai Police Area Command's Sergeant Ben Garrod was patrolling near Brooklyn Boat Ramp, when he was approached by a local business owner about an urn next to a skip bin nearby.
Noticing the urn bore the words 'Mollie 'May' Grinsted', Sergeant Garrod commenced inquiries with funeral homes so he could reunite Mollie's ashes with her family.
He discovered that Mollie 'May' Grinsted had passed away in 2007 at the impressive age of 101, and that her next of kin, nephew Peter Hart, had taken care of her ashes at the place she loved the most – his idyllic property by the Hawkesbury River in Lower Portland.
Peter had made sure his aunt's ashes were well cared for – keeping them on the bookshelf in the bedroom where she had spent her final years.
However, this changed when widespread flooding swept through the region last year. Peter's entire house went underwater, and many of his personal items, including Mollie's ashes, were washed away.
Sergeant Garrod remembered calling Peter to tell him the good news that he was returning Mollie to her home.
"He couldn't believe it – he thought Mollie's ashes had been lost in the floods," Sergeant Garrod said.
"When I came to his home in Lower Portland to return her urn, he showed me all the damage to his property from the floods and he showed me Mollie's old bedroom. Being able to return her ashes to her family is such a special and rewarding feeling."
Being reunited with his aunt's ashes brought tears to Peter Hart's eyes.
"Mollie never wanted to leave here, she loved it here and now she has come back home," Peter said.
"I'll never forget this – I am so grateful to Sergeant Garrod for going above and beyond to bring Mollie home."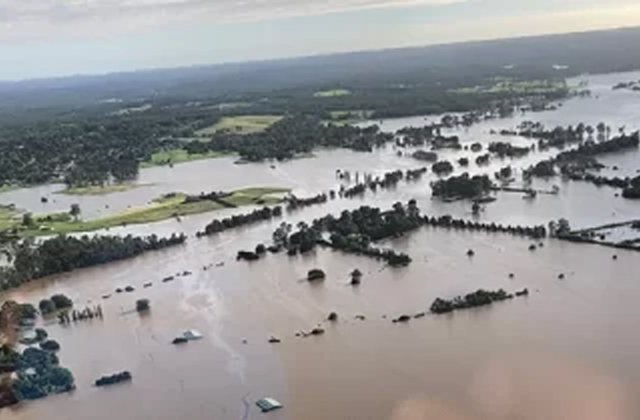 Source: NSW Police