All
Community News
Looking for Ways to Keep the Kids Entertained these School Holidays? All Roads Lead to The Richmond Inn!
Brimming with family-friendly energy, The Richmond Inn is a watering hole for local Hawkesbury families. Take the kids for a dive in their giant ball pit, or treat them to a pub meal on Monday from 5pm, where kids eat for free!
Hawkesbury school holidays
When school holidays roll around, parents can hang up the oven mits Monday through Friday, with 'kids eat free' available from 5pm on weeknights.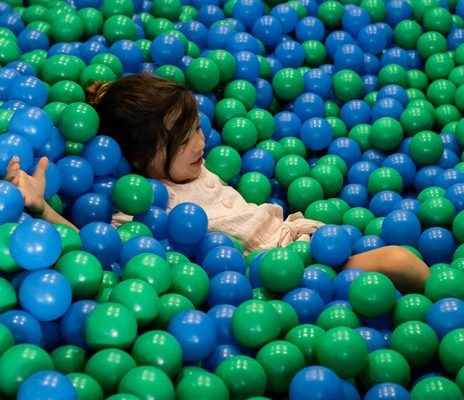 And the menu does not disappoint! Award-winning Chef, Brad Sloane, who was voted NSW Australian Hotels Association Chef of the Year in 2013, has curated an affordable pub menu for the whole family.
From pizzas to pastas, nuggets and fish and chips, the little tikes are sure to leave with full bellies and big smiles! As the cold weather sets in for winter, parents can indulge in delicious pub classics, including homemade chicken schnitzels and quality steaks.
Better yet, round out the week with a succulent Sunday roast (and the best Yorkie in town!), and entertain the kids with free face painting and balloon twisting from 1-3pm on Sunday afternoons.
Forwarding thinking for next school holidays? Mark your calendars! In July of 2022, The Richmond Inn was set to drop 50 tonnes of real snow on the pub for an all-out winter wonderland.
Elsa & Olaf were set to pay a visit to the pub, winter movies were queued, and hot chocolates were ready to be poured aplenty, before the heavens opened and floods took over the region. In 2023, The Richmond Inn plans to welcome Snow Festival back to the Hawkesbury for an even bigger and better snowy spectacular.
Keep up to date with The Richmond Inn and give them a follow on socials! @richmondinnnsw.
Contact details 90 March Street, Richmond / Ph: (02) 4578 1044