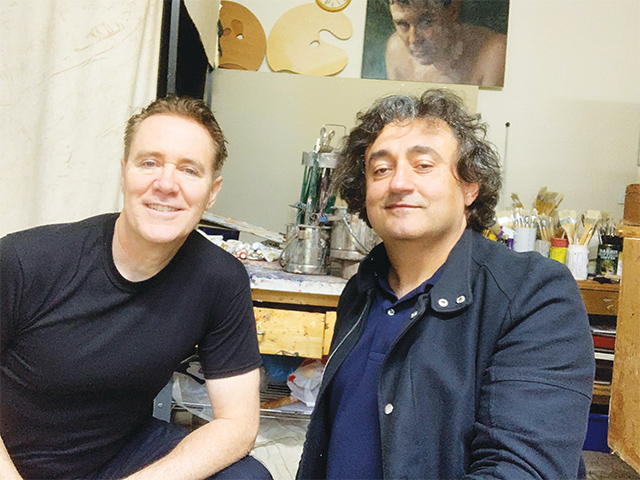 Dural artists and neighbours Paul Newton and Charles Mouyat have both been selected as finalists in this year's Archibald Prize.
Charles and Paul met for the first time when they both made the Archie finals in 2020. Paul entered with his elegant portrait of Maggie Tabberer, and Charles with his controversial portrait of then Minister for Energy and the Environment, Matt Kean. Paul is a celebrated portrait artist and is a regular finalist in the prize, while Charles marks his second hanging at the Art gallery of NSW, no mean feat in itself.
For this year's prize, Paul has painted John Symond AM, of Aussie Home loans fame, and Charles' entry features Quantum Computing Physicist and 2018 Australian of the Year, Professor Michelle Simmons AO.
Charles and Paul are literally neighbours separated by a single block on their acreage at Dural. Charles can see Paul's studio from his back fence (though distance and good manners precludes any shouting through the trees). Since 2020, they have become firm friends as they share much in common besides their stunning rural setting.
Dooral Roundup wishes them all the best for this year's competition, as they fly the Arts flag for our special neck of the woods.