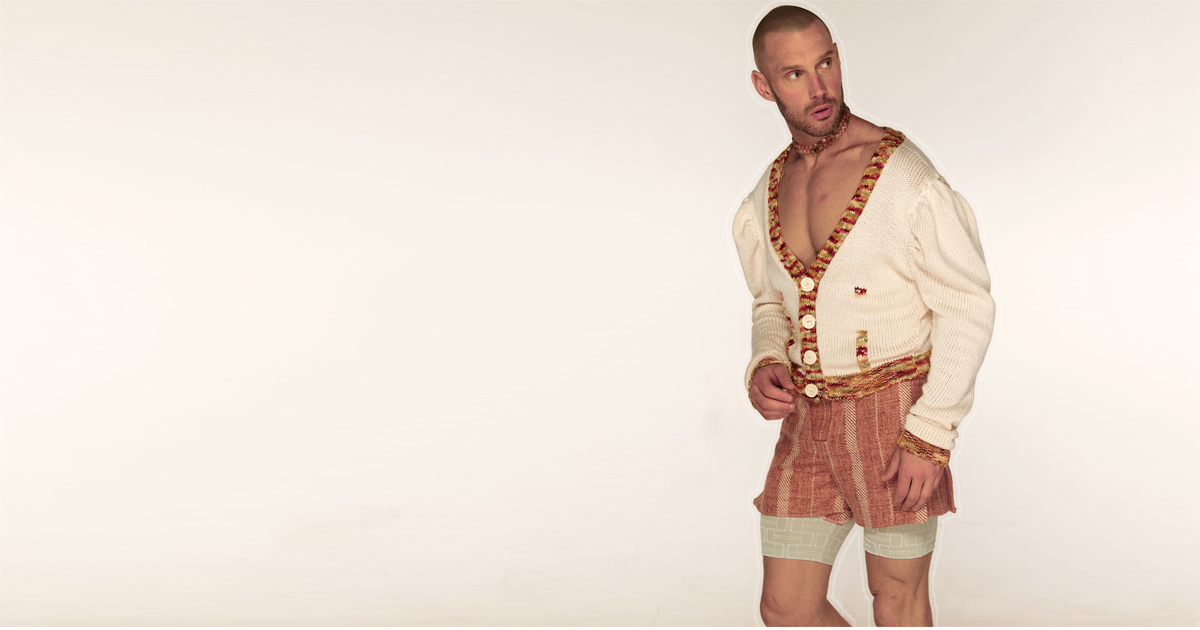 This week, Donovan Darling's premium menswear designs were shown at one of Afterpay Australian Fashion Week's hottest shows; an achievement the Bella Vista local couldn't have comprehended when he decided to radically change his career from property development and business to fashion design three years ago.
"It was a really sudden change of career plans out of high school," says Donovan, who was 20 at the time he made the decision. "But I just thought this would be something I could be good at." Six months after making that decision, Donovan enrolled in TAFE NSW's Fashion Design Studio, a leading school in Australian fashion with an impressive list of alumni such as Dion Lee and Akira Isogawa.
Donovan had already been working as a stylist for a made-to-measure suiting company, but it was word of mouth that inspired him to apply to the Studio. He says: "I had a work friend that was doing the course, and that really inspired me to put my portfolio together and apply."
The course taught Donovan a number of key skills, ranging from the basics of learning to sew with a wide range of materials in first year to the process of creating an entire collection of looks and creating a business brand. In his time at the Studio, Donovan created SCRUM, a premium menswear collection that was conceived as a subversion of masculine dress codes and culture.
Donovan was inspired by American sportswear and protective gear when designing the line, finding himself particularly drawn to the dramatic silhouettes of the gear: "I had never seen those sorts of concepts adapted into everyday clothing. So it was the idea of taking these uniforms that are used in big sporting arenas, and adapting them into clothing that can be worn everyday for any occasion."
SCRUM will be presented at Australian Fashion Week's The Innovators show, which debuts the collections of the Fashion Design Studio's six highest performing graduates on the runway.
The Studio's Head Teacher Laura Washington, who taught Donovan in his third year of the course, values the school's connection to Fashion Week as a vital launching point for students: "We've got so much press and media that's coming from this event, so it creates this great connection with the broader fashion industry, and it shows that we produce incredible graduates."
Donovan says that he couldn't have imagined the heights his work at Fashion Design Studio would take him to. "It's pretty surreal – I think I'll only fully grasp it in hindsight," he says. "But it's just such an incredible opportunity to be able to get my work out there and be noticed by some big players."
Donovan Darling Instagram
Follow Donovan's work on his Instagram page: https://www.instagram.com/donovandarlingsyd