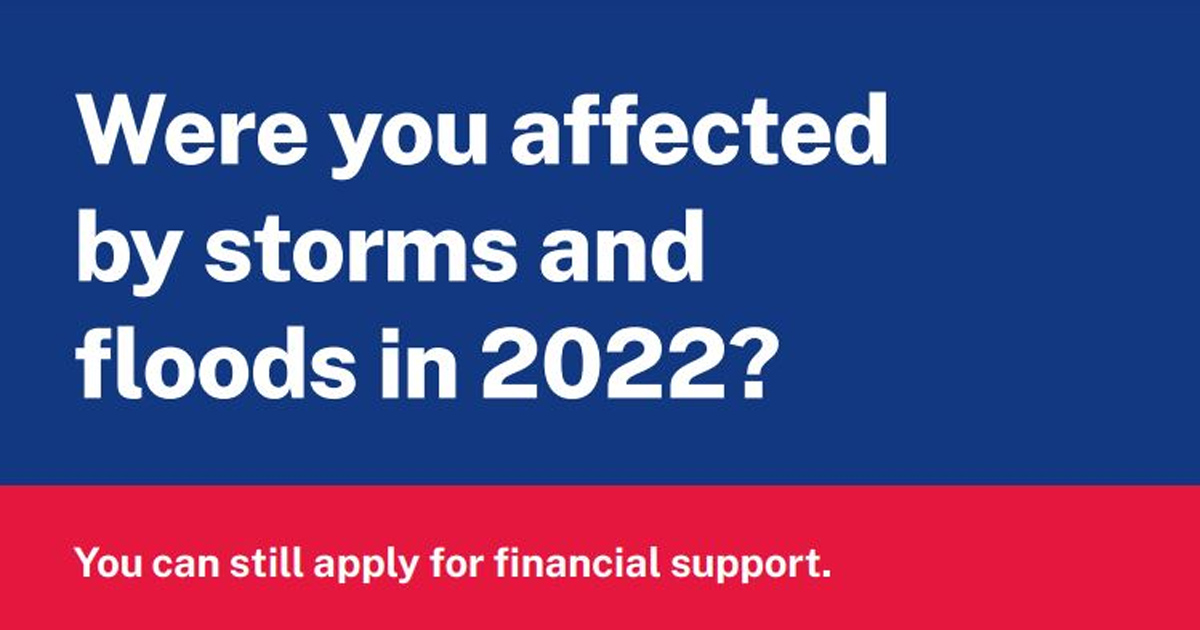 Recovery grants are still available for eligible local residents, primary producers, small businesses and not-for-profit organisations for clean-up and restoration costs in the aftermath of natural disasters.
If you were directly impacted by the storms and floods from October 2021 to January 2022, you may be eligible for a storm and flood disaster recovery small business grant. Visit: https://ow.ly/JeRO50ONGR7
If you have been directly impacted by storms and floods in February and March 2022, a disaster recovery grant of up to $50,000 can assist with the reinstatement of a small business or not-for-profit's operations.