All
Playground
Crestwood Reserve: Discover Hills' Playgrounds & Recreations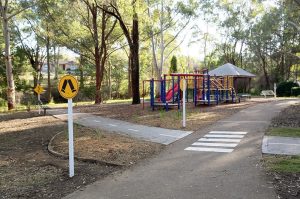 Crestwood Reserve, located at Baulkham Hills, offers different recreational activities and sports spaces in one of Hills Shire's most populous suburbs.
With an area over a mile, it caters to sports such as tennis, rugby, soccer, cricket, netball, biking, basketball, and skateboarding.
Outside intensive sports, there are paved walking paths that encircle the Reserve. In addition, the Hills Shire Council added 15 outdoor gym equipment valued at $125,000 in 2016. These include assisted pull-ups, dips, hand bike, chest press, bench, seated row, leg raise, and plyometric boxes.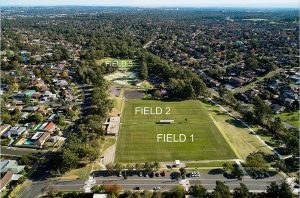 A skate park with ramps and railings, along with a beginner-friendly snake pit with pre-cast quarter pipes, fun box, and grind rails, is located at the northernmost part of the Reserve.
It has three fields in total, which are used for sports leagues and competitions. Field 1 is primarily used for Rugby Leagues during winter and either football or Oztag during summer. According to the Council's Parks & Recreation Directory, Field 1 is used for higher-grade competitions, while Field 2 is for middle to lower-level competitions.
The oval, or Field 3, has a synthetic pitch in the centre. Fields 2 and 3 have lighting.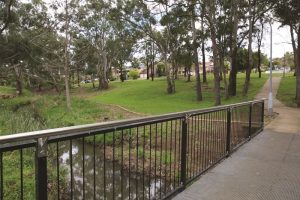 In the middle of the Reserve are six fenced tennis courts, cricket nets, and netball courts. In addition, there are half-courts for basketball. Near these facilities are amenities such as toilets, change rooms, barbeques, and picnic shelters.
The Reserve also features two children's playgrounds. The first one is right in the middle of the Reserve. It offers a sail-covered play area comprising slides, liberty swings, regular swings, monkey bars, and play bridges.
The other is much smaller, with a single slide, multiple balancing decks, monkey bars, and a roofed shelter with seating. The Girl Guilds hall, more picnic facilities, a learn-to-ride bike track, and a fenced dog park occupy the southern side of the Crestwood Reserve.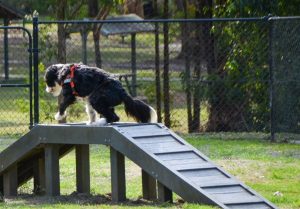 Seating is also available across the park.
Located in Baulkham Hills, Crestwood Reserve is accessible via Chapel Lane and Crestwood Drive.