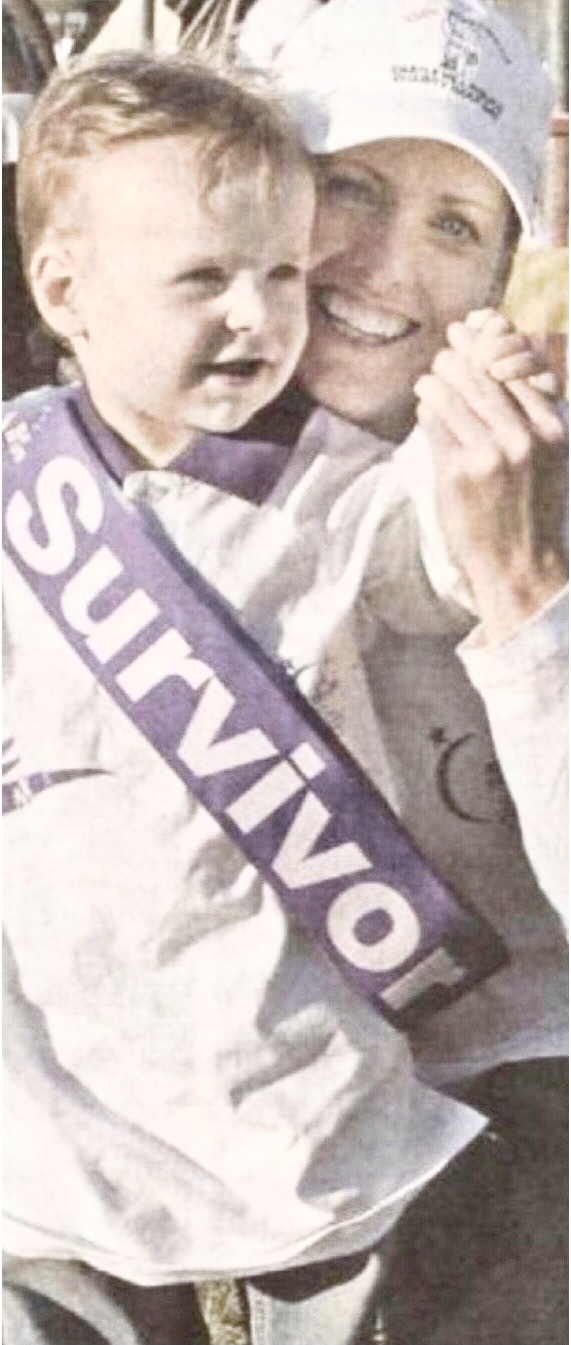 Joel Sedger was 18 months old when he attended his first Hills Relay For Life event with his mum Melissa at Castle Hill Showground … he was wearing a Survivor's sash.
Now 17, Joel has taken part in every Hills Relay For Life since then and this year will be having his mullet shaved off to raise money for cancer research and support programs.
Joel was a baby when he was diagnosed with stage 3 Neuroblastoma and started chemotherapy at the age 12 weeks, undergoing six rounds of chemo treatment in 10 months.
When his mum accompanied her toddler around the track at Castle Hill Showground for their first Carers and Survivor's lap Joel was in remission.
Every year people look out for Joel. He has shaved his hair once before but the apprentice electrician decided 3 years ago to grow a mullet with the express purpose of shaving it off for the Cancer Council. It is now a healthy 35cm long.
Joel said: "I am shaving my head for relay and donating my hair to give back to the community that supported my family while I was going through treatment. I don't really remember much of my cancer journey as I was so young, one thing I do remember is coming to relay each year. It was really up there with birthdays and Christmas."
His mum Melissa said: "I am so proud of him for doing this, he has grown quite attached to his mullet! Personally, I can't wait to see it go!".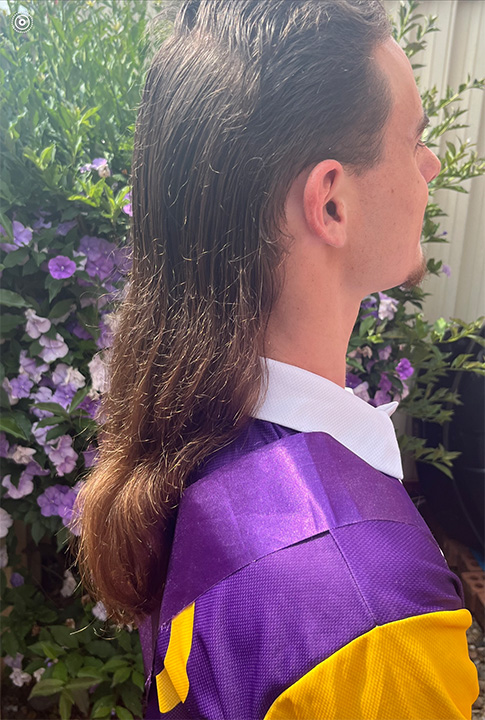 Family friend and Hills Relay For Life volunteer committee member Jaime Berglin (pictured with Joel on the front cover) will also be having her head shaved on the main stage at Hills Relay For Life at 12.15pm on Saturday May 20th alongside Kellyville businesswoman Sharon Capizzi.
Jaime said: "My hair is a huge part of my pride/identity and being able to make choices about what I do with my hair means a lot to me, and I always thought I'd be devastated if I lost my hair for some reason, such as cancer.
"Then I thought about how so many cancer patients and survivors don't get the choice, and I felt like one of the most meaningful ways I could show support and raise money would be giving up something that is so important to me.
"Relay is important to me because everyone needs community, help and compassion, and when you're going through some of the scariest, most confusing times of your life that's even more important.
"So many lives, including mine, have been and will be touched by cancer and a cancer free future is something I want to see and be a part of. "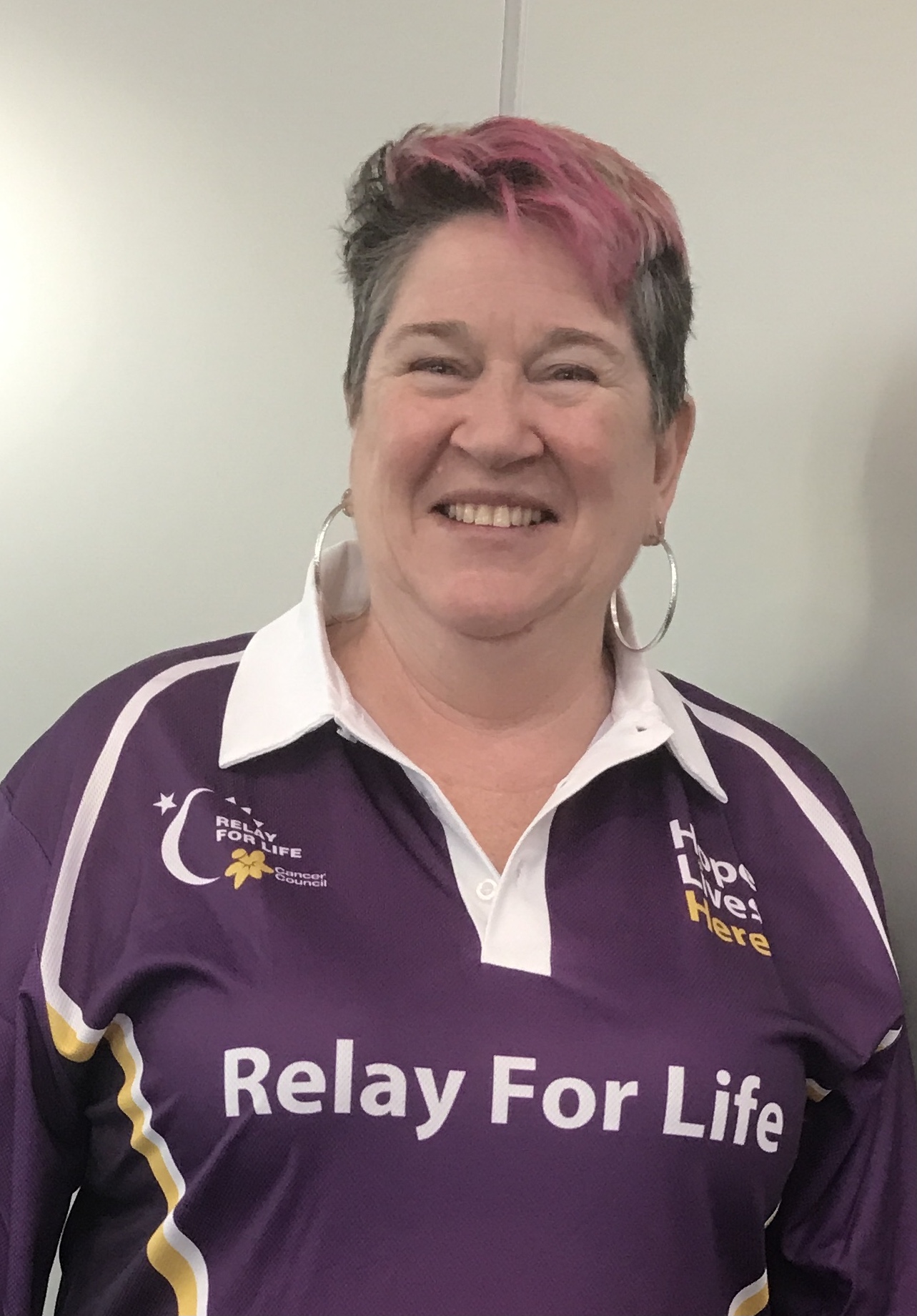 Sharon, who is captain of the BNI Prime team, said: "The Relay for Life annual event is very close to my heart. I have too many family and friends who have had, and are thankfully in remission, or are currently going through the hell of treatment for one form of cancer or another. And there's those we have last to this insidious disease. This will be my fifth head shave. Why do I do it? To show my support for those who didn't have the choice of losing their hair from the horrible treatment they go through."
The 24-hour Hills Relay For Life will be held at Castle Hill Showground from 9.30am on Saturday May 20th.
Participants can walk as many laps of the 400m track and stay as long as they like. Some people enjoy camping overnight.
Highlights include a Survivors and Carers' Lap at 10am followed by a Carers and Survivors' morning tea.
All day stage entertainment. The triple headshave is at 12.15pm and there will be a box car lap at 3pm. The much-treasured candlelight HOPE ceremony starts at 6pm.
Hills Relay Dog Morning returns and will start at 7am on Sunday 21st organised by Sydney Animal Hospital.
Major sponsors for Hills Relay For Life 2023 are:
• PURPLE: CHRG (Castle Hill RSL Group), Castle Towers, Event Cinemas Castle Hill,
• GOLD: Mulpha
• SILVER: Ray White Castle Hill, BNI North West Sydney & Penrith, Hills Self Storage and SMADA Electrical.
To find out more follow the Hills Relay For Life Facebook page or visit the website: relayforlife. org.au/hills. Relay volunteers will be wrapping at Castle Towers from Monday, May 8th to Saturday May 13th for a gold coin donation, with all funds going to the Cancer Council.
The Hills Relay Gala – is on Saturday June 3rd at Castle Hill RSL.