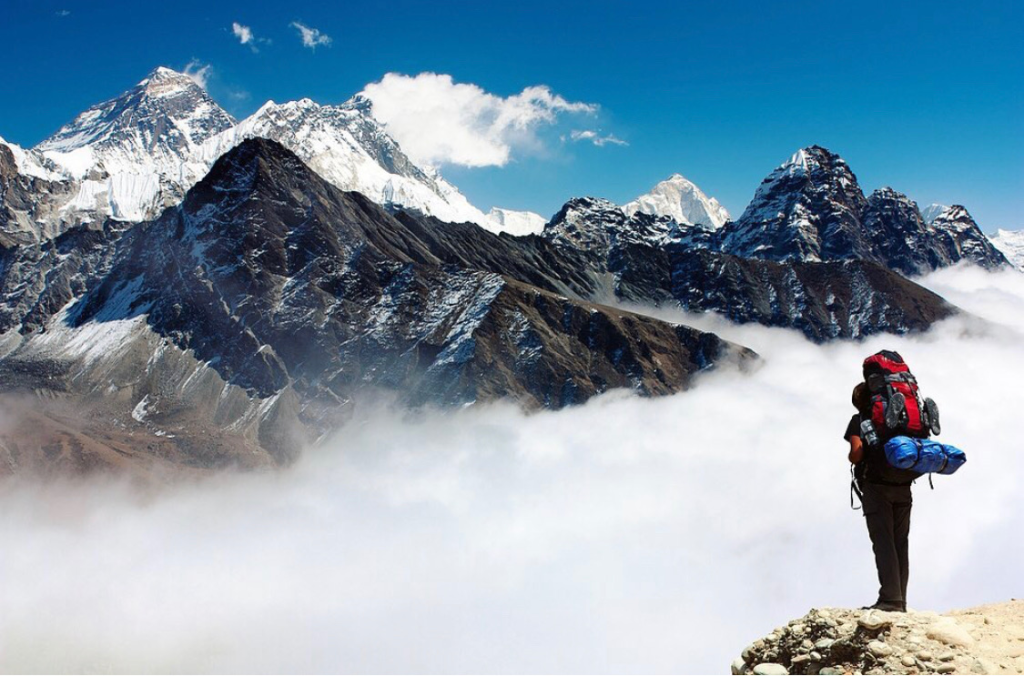 Five months from now, Joe Capaldi will be braving the cold weather and steep climb towards Mount Everest Base Camp with thirteen other travellers. At 5,364 metres above sea level, it's one of the world's most iconic ascents and beautiful locations. But for Joe, whose business and wider family is based in the Hills, the monthly training hikes or physically demanding concreting and building he does for work are small steps in a long journey that has led him to the tallest mountain in the world.
Nineteen years ago, Joe's wife Danielle gave premature birth to two twin girls – Madison and Charlotte. At eight weeks old, Madison was found to have a condition called Necrotising Enterocolitis (NEC), a disease that attacks the bowels of babies born prematurely. Taken to the Royal Hospital for Women's NICU, Madison received non-stop, quality care; but it was sadly not enough to save the young girl's life.
Although stricken by grief, the loss of Madison inspired the couple to make a change. "It all started in lieu of flowers at Madison's funeral," says Joe. "We decided to donate money to the hospital, and we've been fundraising ever since."
Since that day, the Madison Capaldi Research Fund has gathered over $600,000 in donations for NEC research – money that has made a tangible difference on both a local and international level. At the Royal Hospital, about 20 infants a year would pass away from the disease; now, it's only one or two.
Globally, the research has expanded into Canada, the UK, South Africa and Japan to prevent even more deaths internationally. "We're saving babies when we can. It helps the families, the uncles, cousins and friends of the family. It's good," says Joe.
The Everest Base Camp trip is the latest event organised by the MCRF that aims to raise more awareness and funds for the treatment of NEC. All money raised will go to funding WithHolding or continuing Enteral feeds Around blood Transfusion (or WHEAT) trials, which aims to determine if refraining from feeding during a blood transfusion reduces the chances of NEC occuring in premature babies. 
The MCRF is aiming to raise $100,000 and have already achieved over 25% of their goal, with over $60,000 raised at time of writing. The group will depart on the 29th of September from Sydney airport, heading for Nepal to begin the adventure of a lifetime. Those attending work in many fields, from librarians and tech workers to CEOs and nurses. 
Marco Scannone is a long-time friend of Joe and one of those undertaking the Everest challenge. A broker by day, he's preparing for the trip by consistently running along the streets of Kenthurst. 
Yet Marco says that the biggest challenge of the trip is the time necessary to commit to it. "Everybody is putting in time away from the family, time away from work and to fundraise. That's the biggest challenge and the most pleasing thing to see that everyone is willing to do that." 
Joe admits that it's easy to get emotional when ruminating on what others have helped him, Danielle, Charlotte and his son Noah achieve. He's extremely thankful to the Royal Hospital for Women Foundation for their unending support, saying that the whole journey has been "quite humbling." 
When the Everest Base Camp team leaves in September, Joe is certain Madison will be there with them:  "I think my daughter is proud of us and what we're doing, so she'll look after us out there. We'll all come back safe and sound – we have an angel."  
If you'd like to support the MCRF, you can do so in a variety of ways. You can donate directly to the Everest Base Camp trip via their Facebook page. Joe's brother Frank is also running a Car Maintenance Crash Course on the 3rd of June, which will teach you about the basics of car maintenance – more details can be found online.