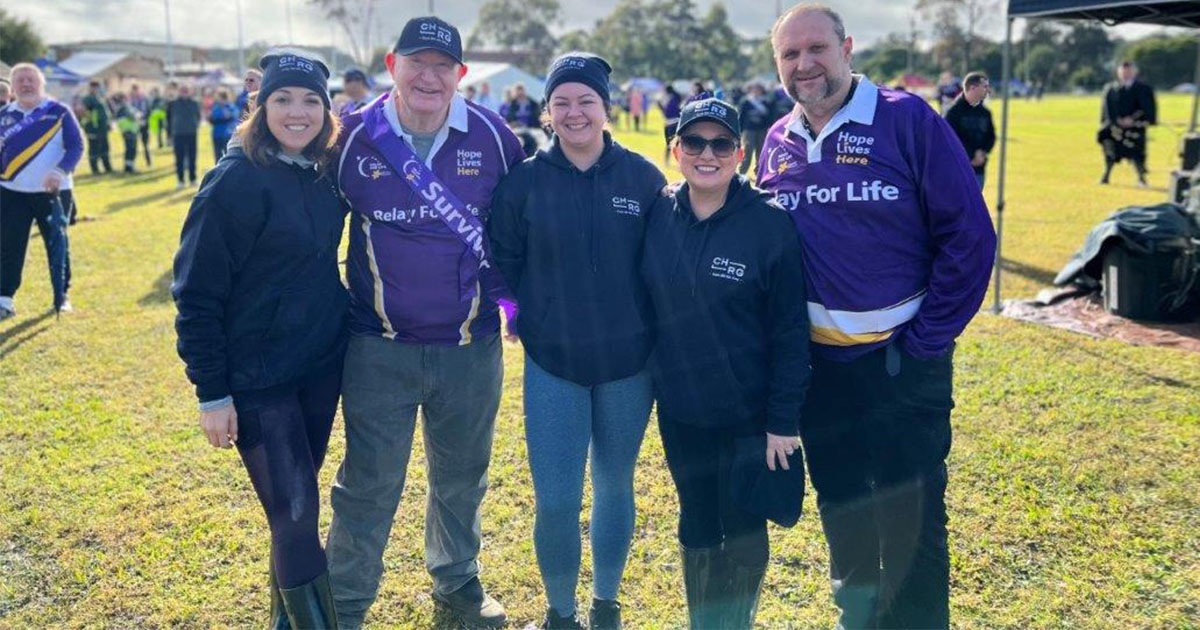 It has been a commitment spanning over a decade and staff, directors and patrons of CHRG (Castle Hill RSL Group) just love getting involved in the Hills Relay For Life.
CHRG is a major Purple Sponsor of the annual event which has raised over $5million for cancer research and support programs over the past 20 years.
At this year's Hills Relay For Life at Castle Hill Showground on Saturday 20th May, CHRG will be running a trackside cafe offering hot chocolate and non-alcoholic mulled wine and nibbles to help keep Relay participants warm as they walk the track. There will also be cuppa, cake, colouring-in and chat with a cop at the CHRG tent at 2pm, and oversized games to play all day.
CHRG President John Payne said: "CHRG is proud to again be a major sponsor of the Hills Relay for Life, 2023. Relay For Life is our opportunity to celebrate cancer survivorship, remember loved ones we've lost and join the fight against cancer. "The Hills Relay for Life is an incredibly humbling event as year on year, we witness the community coming together. Every year, we see more of our team and members participate – standing together to support the fight to beat cancer."
Chair of Hills Relay For Life Lisa Carruthers said: "We are so grateful for the support of CHRG. Thousands of locals get involved in this event and the club's ever-changing activations are always welcomed by our walkers and visitors. The group's donation helps our community make a difference."