All
Community News
Choice Pharmacy Box Hill is Now Open!
Choice Pharmacy Box Hill: Where Health, Beauty, and Community Converge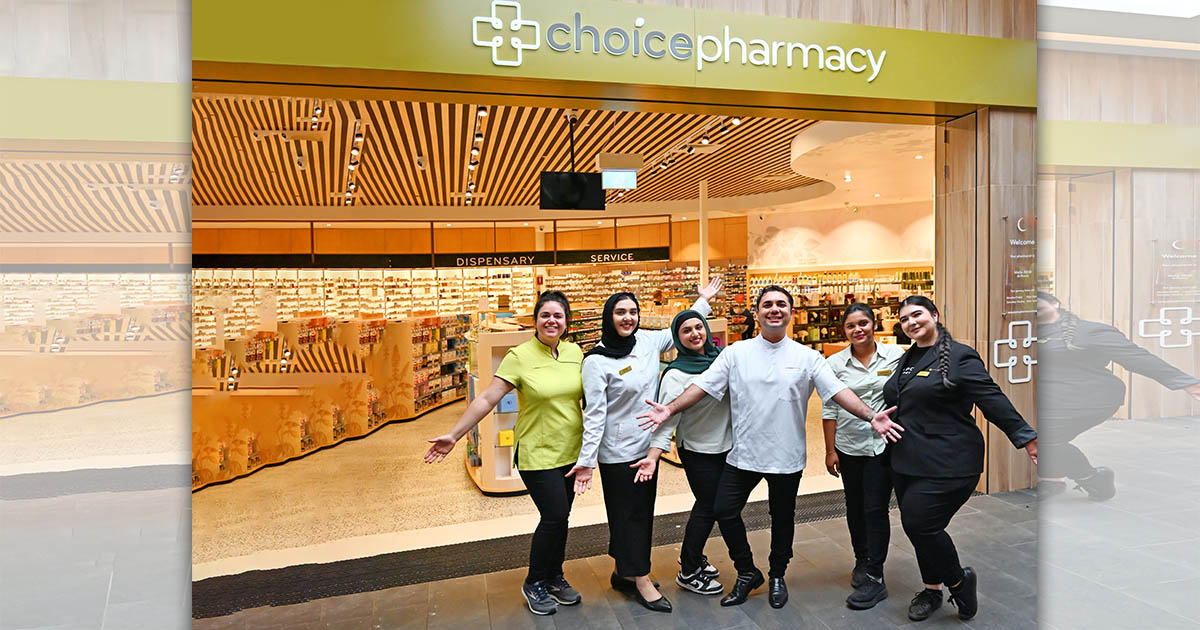 Choice Pharmacy is not your average pharmacy. It is a vibrant community hub that offers exceptional service and an extensive range of products to cater to your health, beauty, and wellness needs. With a dedicated team of experienced pharmacists and staff members, Choice Pharmacy goes above and beyond to provide superior care and expert advice to its valued customers. Whether you're in search of health products, vitamins, cosmetics, fragrances, skincare, haircare, or unique gifts, Choice Pharmacy Box Hill has it all, at great prices too.
At Choice Pharmacy, we believe in creating a welcoming and beautiful shopping experience for our customers. We understand that confidence plays a vital role in building loyalty, and we strive to instil that confidence in every interaction. With over 20 years of experience in the pharmaceutical industry, we have honed our practices and standards to maintain an impeccable reputation and foster essential relationships in a highly competitive market. Currently, Choice Pharmacy operates 11 stores across Australia, including the bustling community of Box Hill in New South Wales.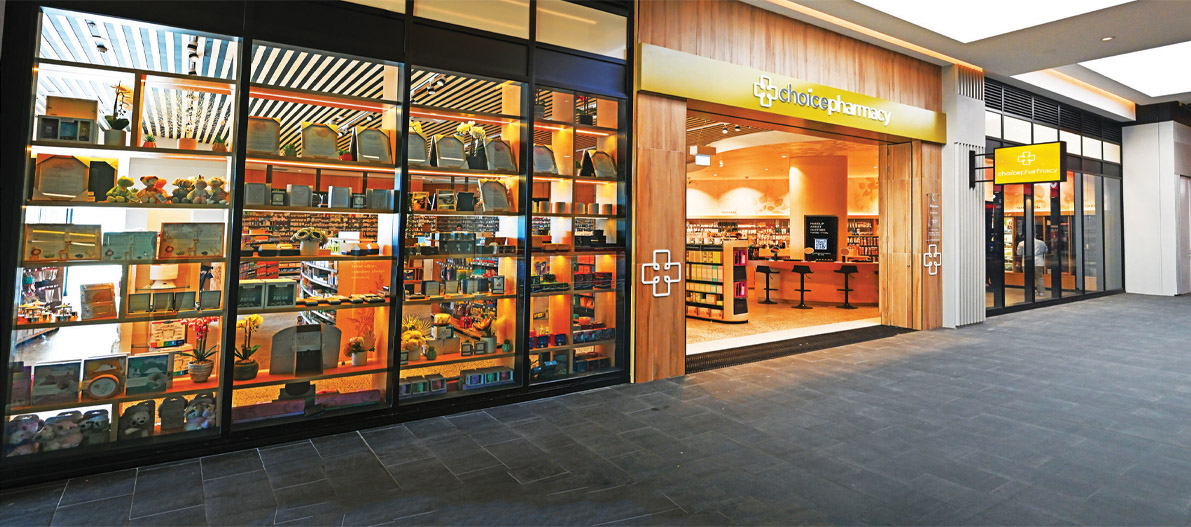 The journey of Choice Pharmacy Box Hill is intertwined with the story of Ali and Jasmine, the powerhouse couple behind its transformation. Drawn by the allure of the Box Hill community, they traded the breathtaking south coast for the hills and suburbs, envisioning a remarkable new chapter filled with endless possibilities. Ali, a passionate pharmacist, and Jasmine, an aspiring graduate, recognized the incredible potential that Box Hill held within its embrace.
Inspired by the enchanting community and the sense of belonging it exuded, Ali and Jasmine set out to redefine Choice Pharmacy Box Hill as more than just a health destination. They envisioned a place where beauty, fragrance, and health would harmoniously unite, creating an unparalleled experience for all who entered. With Ali's unwavering dedication to health and Jasmine's profound love for beauty, Choice Pharmacy Box Hill began to bloom into a captivating haven.

Within its walls, Choice Pharmacy Box Hill has curated a selection of products that cater to the unique needs of its local customers. Beyond the traditional pharmaceutical lines, the pharmacy proudly offers a wide variety of cosmetics, fragrances, skincare products, and gifts. These products are carefully selected based on a stringent set of criteria to ensure they meet the highest standards and appeal to customers of all backgrounds. Whether you're in search of renowned makeup brands like SLA Paris, Napoleon Perdis, Designer Brands Cosmetics, or Natio, our friendly staff members are always ready to recommend the perfect beauty product for you.
Choice Pharmacy Box Hill aims to be more than just a store. It is a place where the best of healthcare and the allure of beauty come together to create an extraordinary experience. Our team of community-based pharmacists possesses a wealth of knowledge and expertise, ensuring that you receive the best advice, suggestions, and service during your visit. Additionally, Choice Pharmacy Box Hill offers a range of services to cater to various needs, including blood pressure checks, medication consultations, prescription reminders, and even baby nurse services. We are proud to be a part of the National Disability Insurance Scheme (NDIS) and the National Diabetes Services Scheme (NDSS), and we also provide free local delivery services.
Ali and Jasmine, along with their daughter Noora, invite you to embark on a journey of health and beauty at Choice Pharmacy Box Hill. Step into a world where your well-being is celebrated and your unique needs are understood. It is a place where vitality and elegance converge, and the vibrant community thrives. Come and experience the wonders that await you at Choice Pharmacy Box Hill, where health, beauty, and community intertwine seamlessly.
Choice Pharmacy Box Hill
Shop 1, Carmel Village 745 Windsor Rd, Box Hill NSW
2765 02 8608 2271
Facebook page: choicepharmacyboxhill