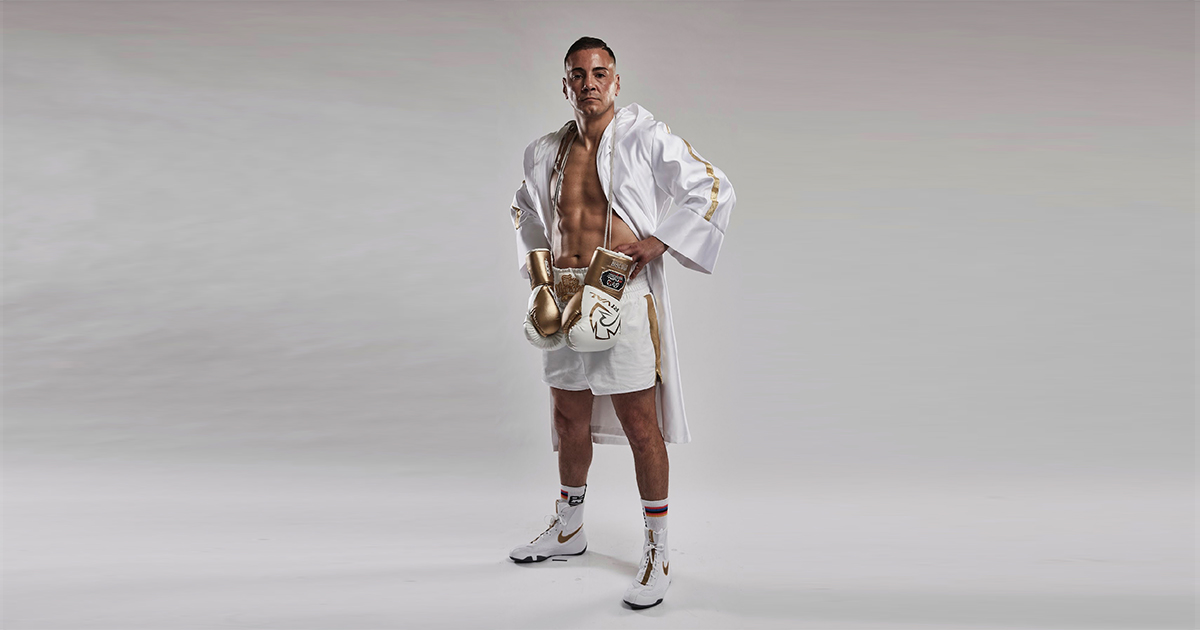 Ricky Colosimo, whose rising professional boxing career has been stalled by injuries and health issues, is now using his sport to turn around the lives of troubled youth in The Hills and across Australia. He has a dual objective: to give these boys and girls an avenue to use their emotions positively while showing them the sky's the limit when it comes to boxing.
The finely-chiselled Colosimo, who was a formidable force in the ring, is partnering with PCYC Australia to build up amateur boxing and improve the lives of youth at risk. At the same time, Colosimo has not given up on his dream to be the number one welterweight boxer in Australia.
The program, aimed at 14-23 year-olds, got underway in June with the Adidas PCYC Combat Championships, organised by his Wanderers Promotions firm. More than 60 youngsters from around Australia competed at the successful championships held in Seven Hills.
"At the moment, I am 100% focused on building up Wanderers Promotions and grassroots boxing," Colosimo said. "But I will never rule out fighting again as I still feel I have plenty to give to the sport.
"Yes, I feel like I never reached my potential and many believed I would go on to be one of the best boxers this country has produced. My goal is to encourage young individuals to pursue their talent as you never know where it could lead."
The 37-year-old undefeated welterweight was on the cusp of challenging for the world titles. But after injuries and health issues derailed his short but successful professional career, he is channeling his vast experience into good causes.
Supremely confident and focussed, Colosimo says he understands what it takes to reach the top of what is a very physical sport.
A former Australian amateur welterweight champion, Colosimo comes from a well-known business family in The Hills. Through his Wanderers Promotions, he is keen to make a mark on youngsters who have fire in their bellies and a will to excel in boxing.
"Boxing requires a massive amount of discipline and strict training," he said. "A lot of the principles the young fighters learn in boxing are transferable to everyday life, including consistency, being adaptable to change, giving a lot of effort, and most importantly to keep showing up.
Grassroots boxing needs more exposure and more events; we are at a disadvantage to sports like football and soccer which have a consistent season.
"My goal is to really build the sport and show the transformation power it gives individuals. The goal is to give young individuals a platform to reach their potential and change negative perceptions about the sport among the public."
Colosimo loves the lessons boxing can teach you in the tough world outside: Injuries and health issues can be turned into something positive, and the mental and physical endurance you learn can help you in real life